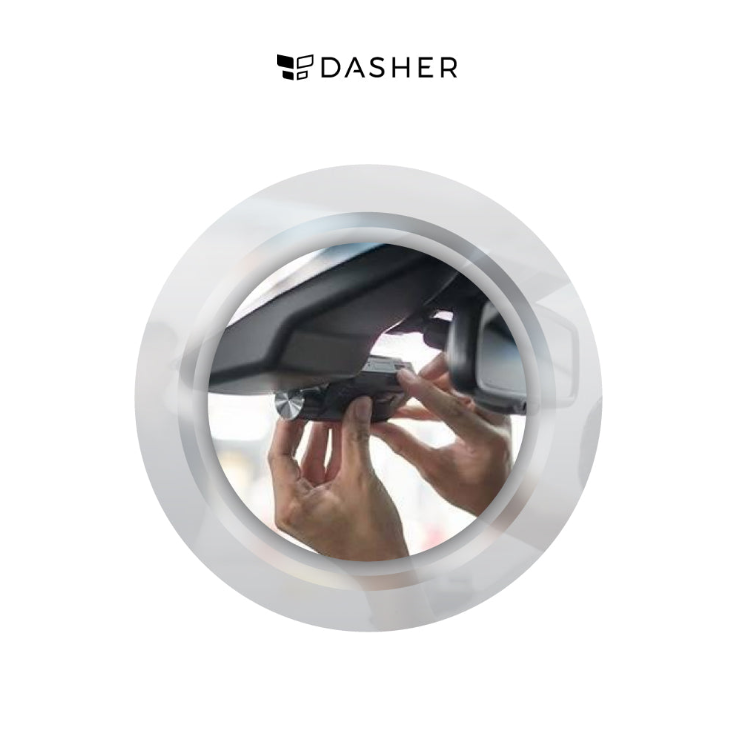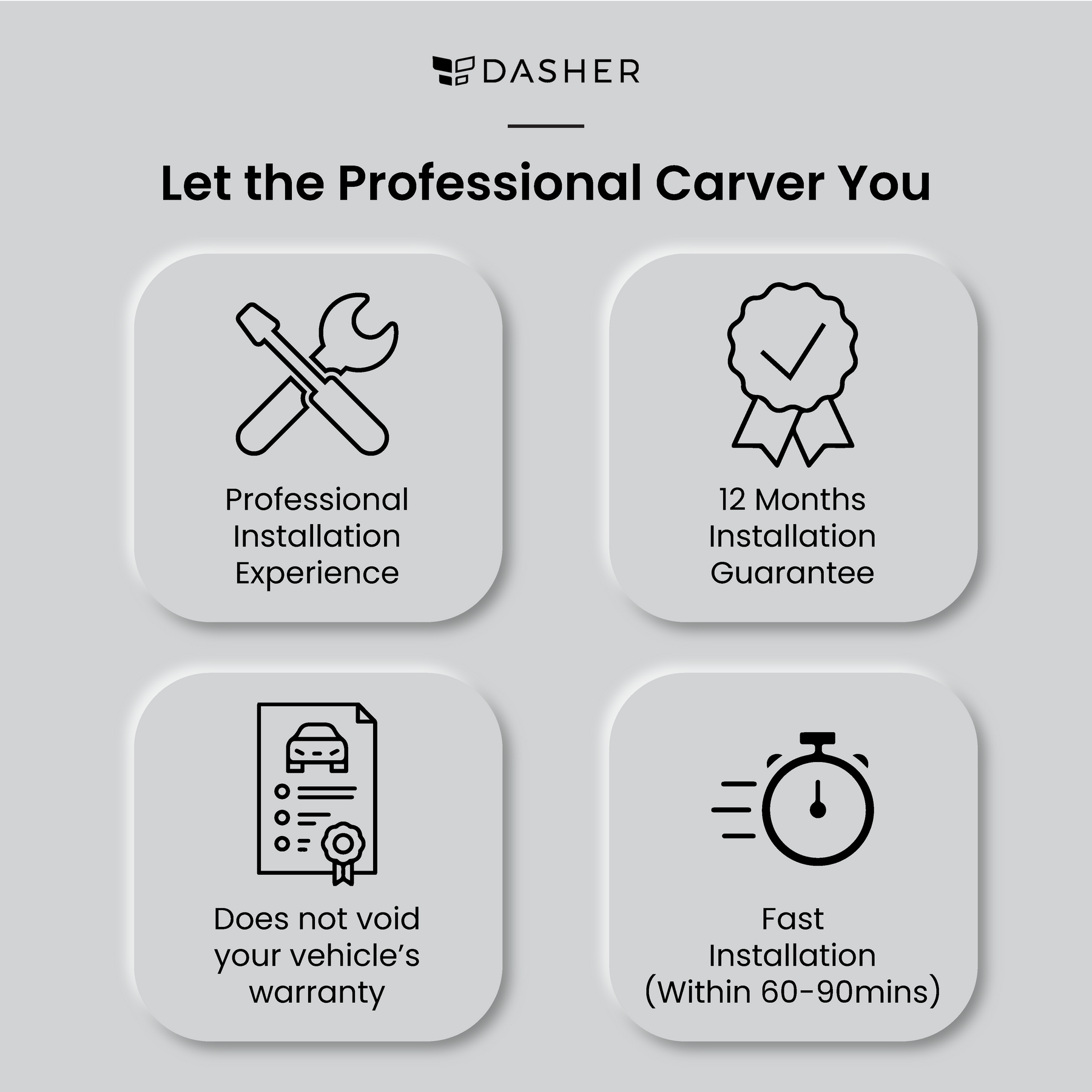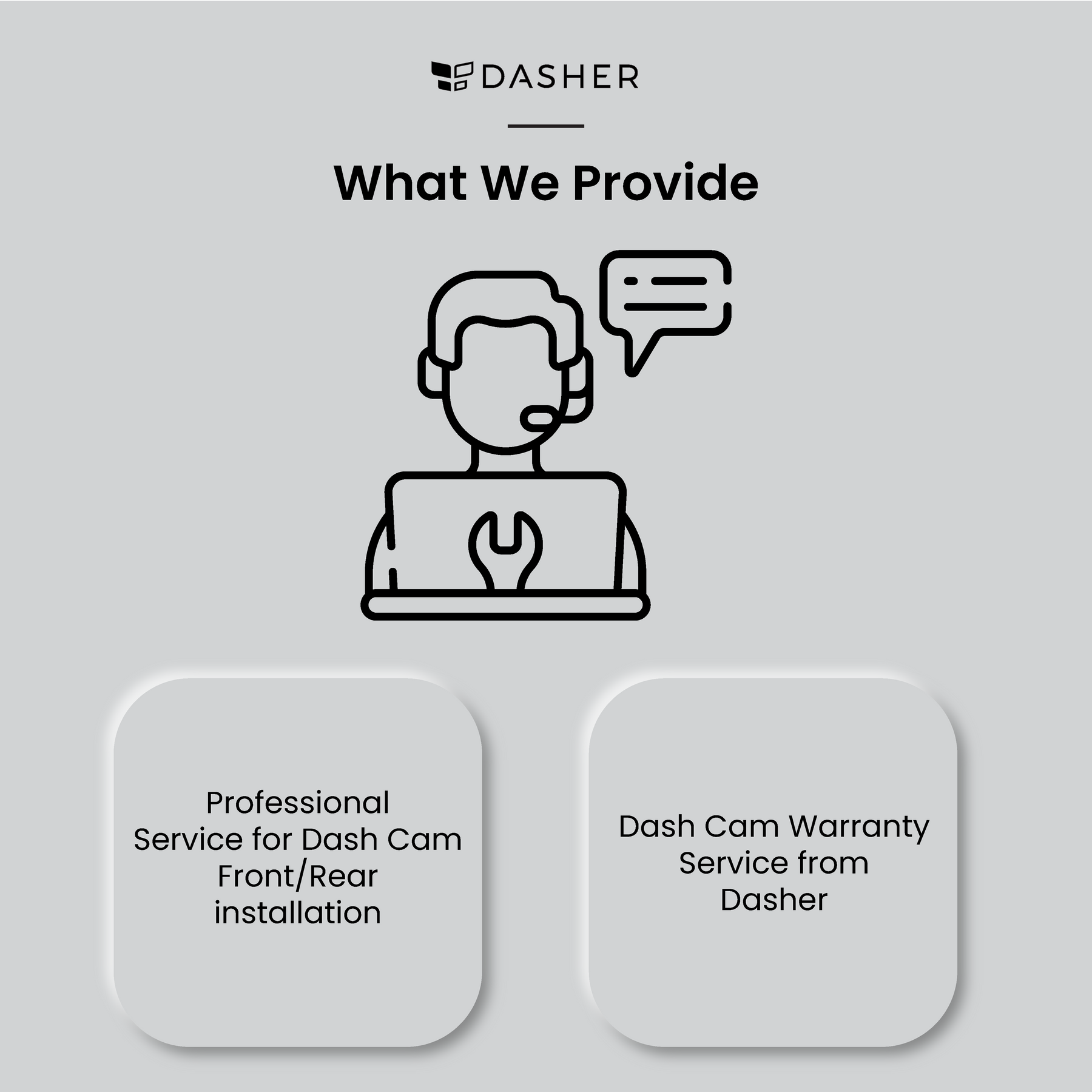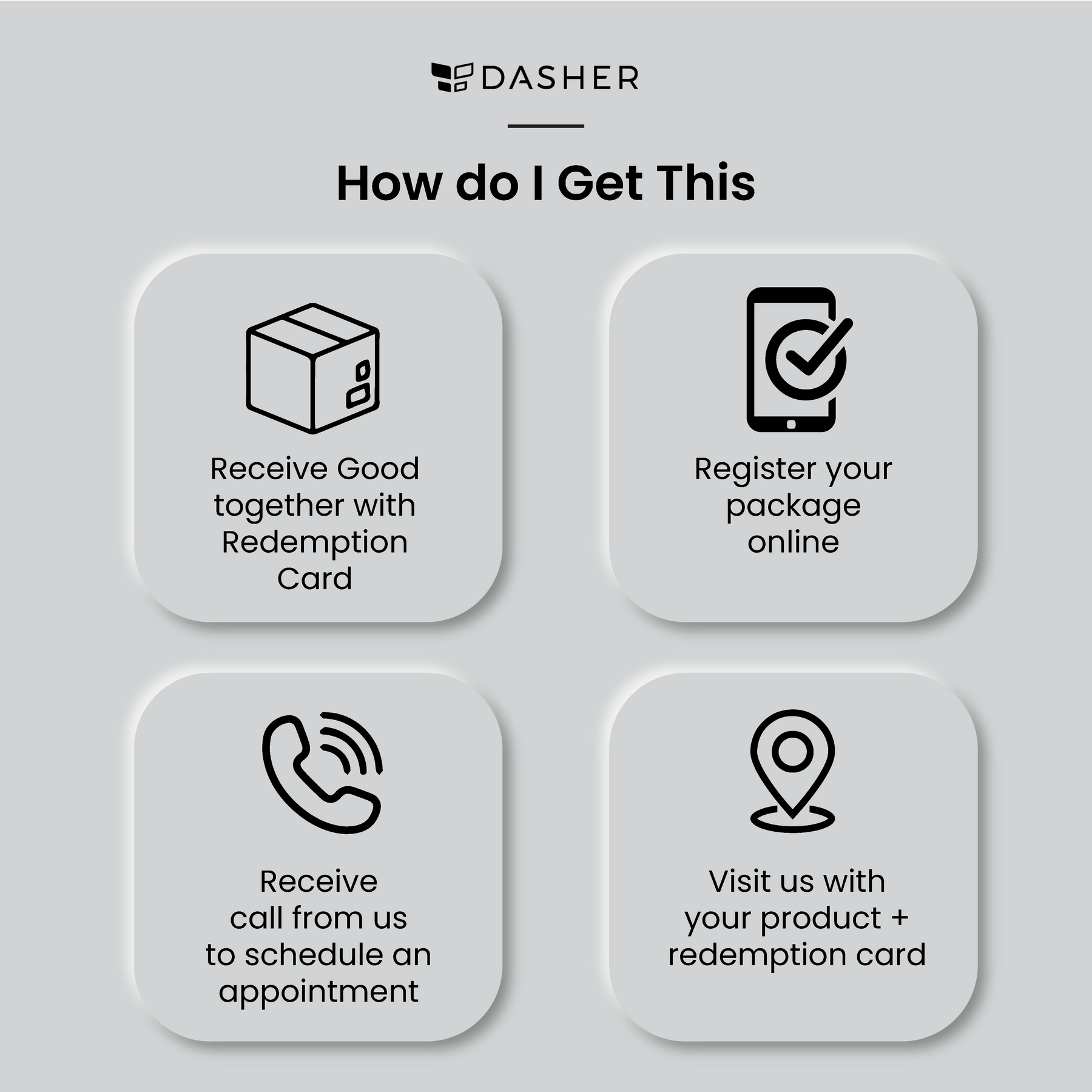 Dashcam Installation Service
Pickup available at 18 JALAN LEMBAH KALLANG #03-01 SINGAPORE 339573
Usually ready in 24 hours
Dashcam Installation Service
Front Only
18 JALAN LEMBAH KALLANG #03-01 SINGAPORE 339573
Pickup available, usually ready in 24 hours
18 JALAN LEMBAH KALLANG #03-01
Singapore 339573
Singapore
*𝗧𝗵𝗶𝘀 𝗜𝗻𝘀𝘁𝗮𝗹𝗹𝗮𝘁𝗶𝗼𝗻 𝗣𝗮𝗰𝗸𝗮𝗴𝗲 𝗱𝗼𝗲𝘀 𝗻𝗼𝘁 𝘀𝗲𝗹𝗹 𝘀𝗲𝗽𝗮𝗿𝗮𝘁𝗲𝗹𝘆, 𝗮𝗻𝗱 𝗶𝘁 𝗶𝘀 𝗼𝗻𝗹𝘆 𝗮𝘃𝗮𝗶𝗹𝗮𝗯𝗹𝗲 𝘄𝗵𝗲𝗻 𝗽𝘂𝗿𝗰𝗵𝗮𝘀𝗲𝗱 𝘁𝗼𝗴𝗲𝘁𝗵𝗲𝗿 𝘄𝗶𝘁𝗵 𝘀𝗽𝗲𝗰𝗶𝗳𝗶𝗰 𝗽𝗿𝗼𝗱𝘂𝗰𝘁 𝗶𝗻 𝗗𝗮𝘀𝗵𝗲𝗿. 𝗟𝗶𝘃𝗲 𝗰𝗵𝗮𝘁 𝘂𝘀 𝗳𝗼𝗿 𝗺𝗼𝗿𝗲 𝗶𝗻𝗳𝗼𝗿𝗺𝗮𝘁𝗶𝗼𝗻*
🔧Brought a new Dashcam and need some professional installation service?
🔧Still watching DIY tutorial video for your Dashcam installation?
⚠️Improper car modification might void your vehicle's warranty 😱
😎Let the Professionals Carver You
【Providing Installation Services】
【Highly Skill Staff and professional workmanship】
【12 Months Installation guarantee】
【Does not void your vehicle's warranty】
【Complete installation within 60-90mins
】
How do I get this?
1. Place an order with us with add on installation service
2. Receive your goods together with a redemption card
3. Register your package through online
4. We will call you and schedule an appointment
5. Bring along your goods and redemption card to Dasher Service Center
This Package included
⭕ Front Installation Service 
OR
⭕ Front + Rear Installation (Interior Rear Cam installation)
❓FAQ1. How long is the installation guarantee for this package?
It will be 12 Months and start counted from the day you received the parcel
2. How do I get this package?
Grab Finevu or DDPAI Dashcam with add on installation service