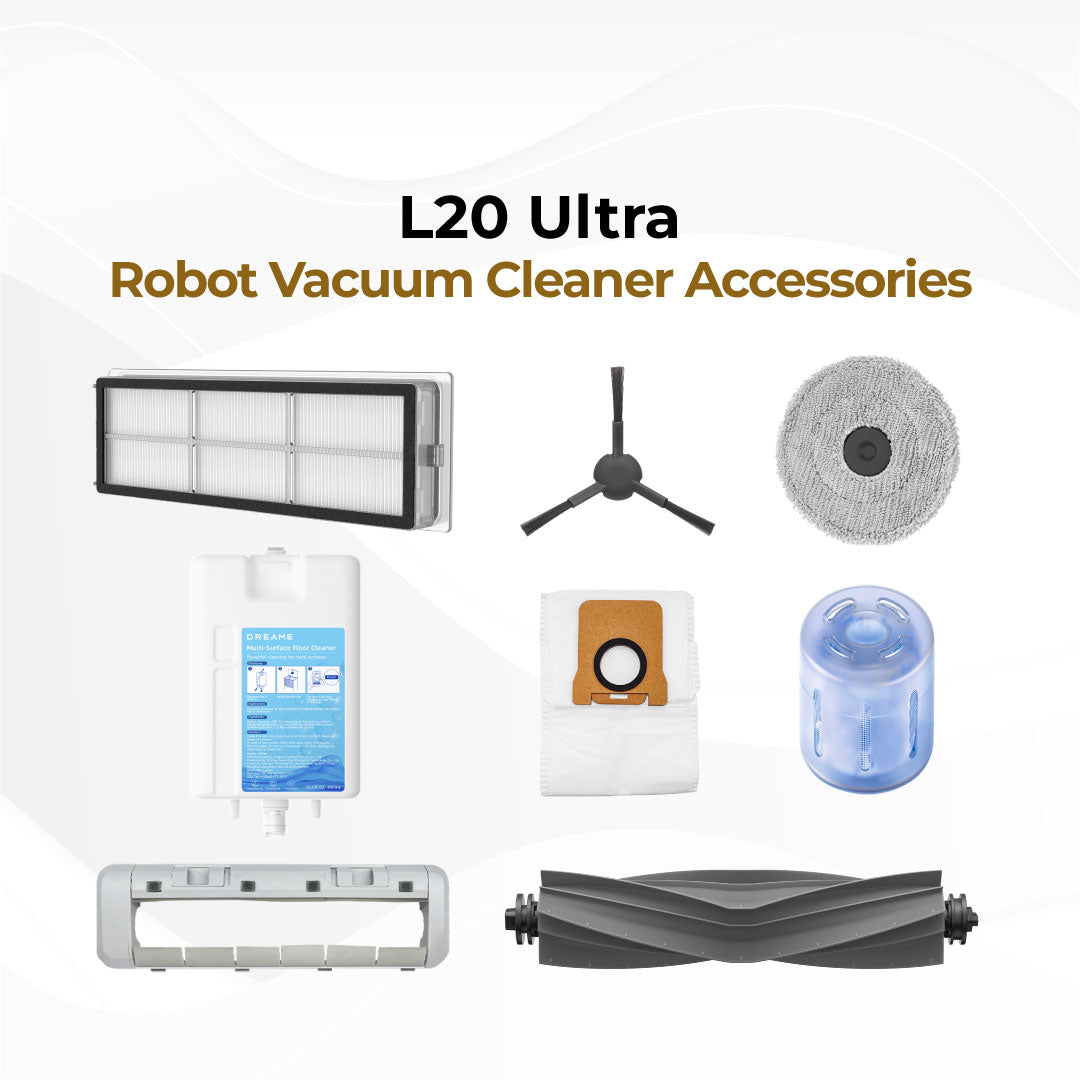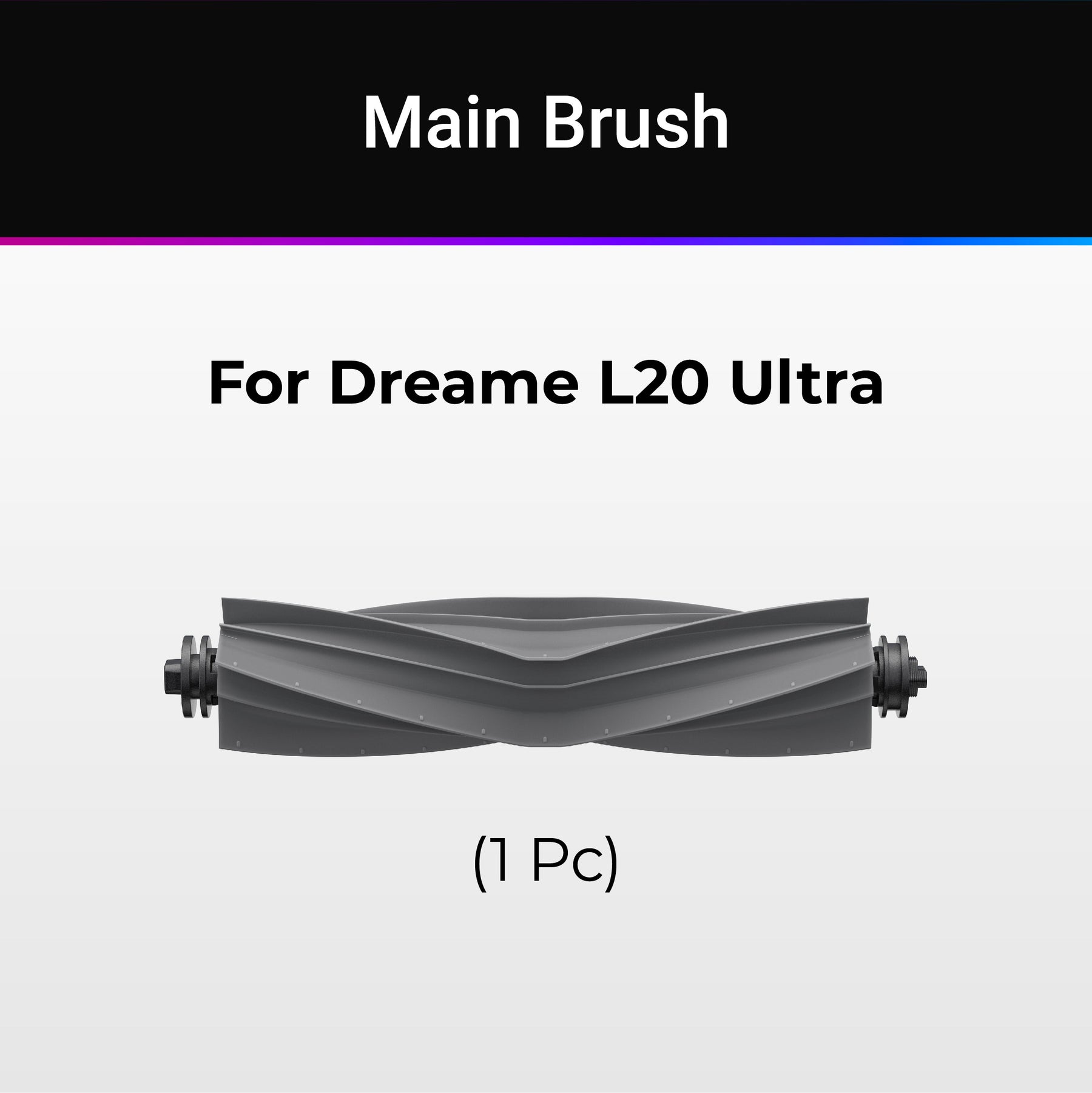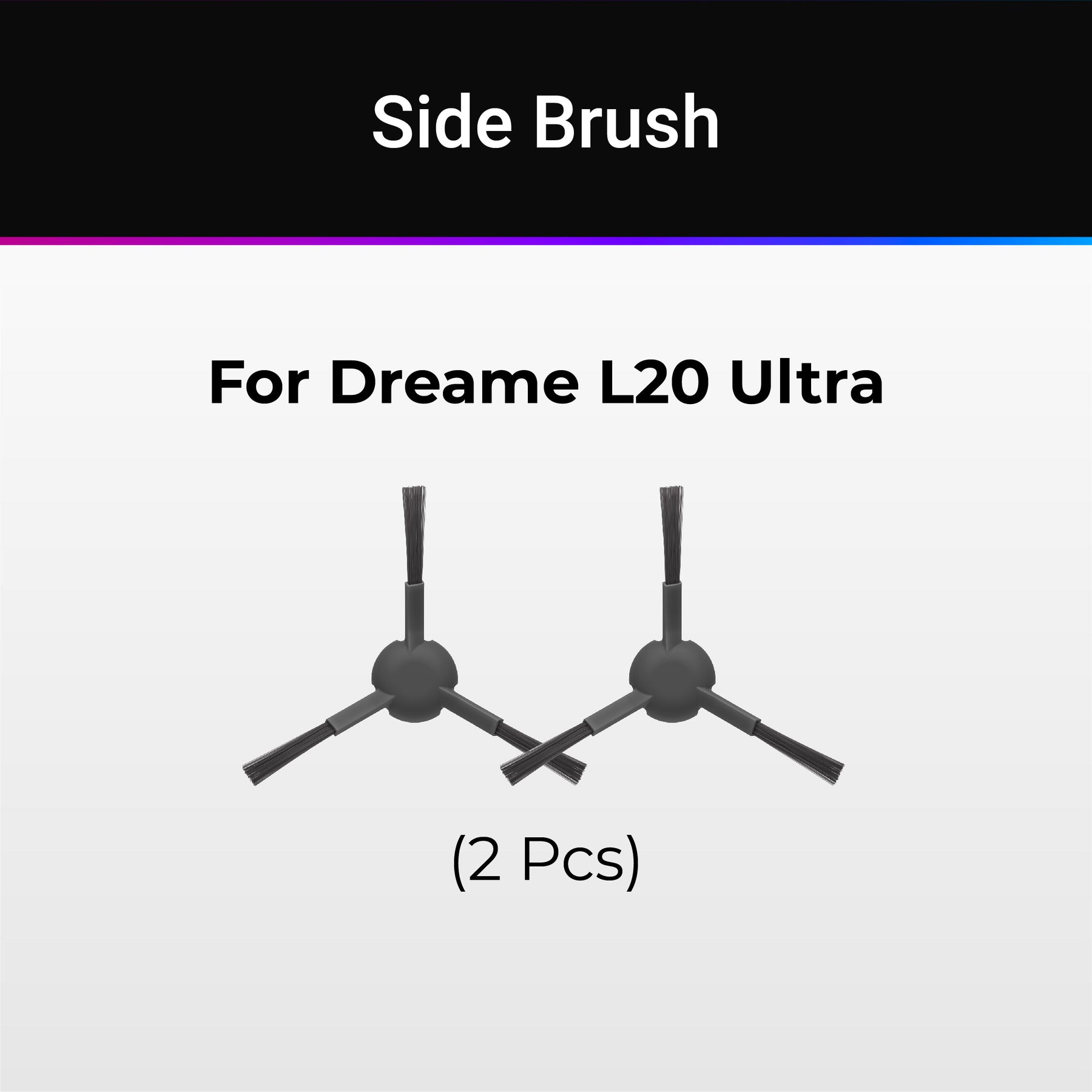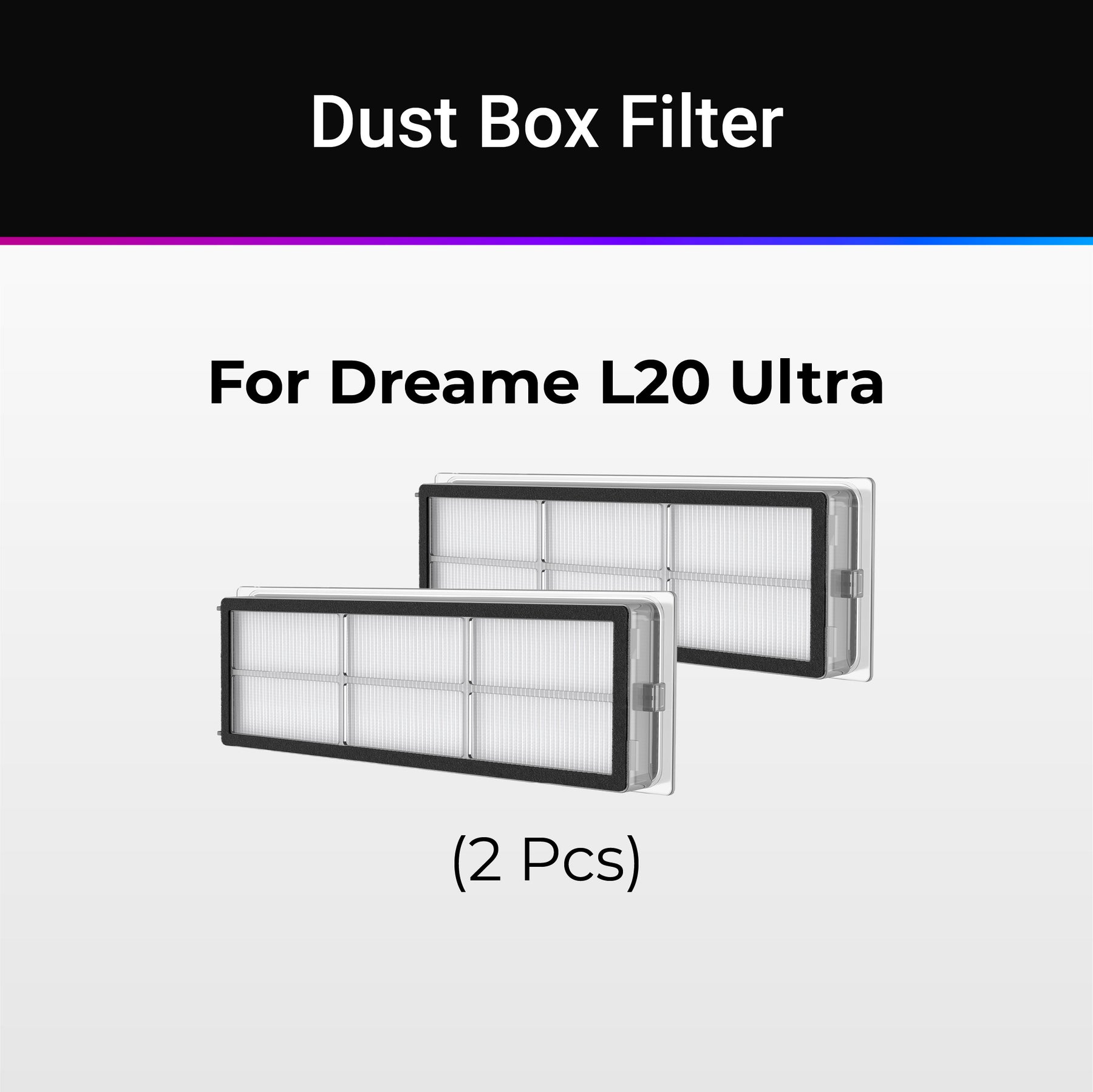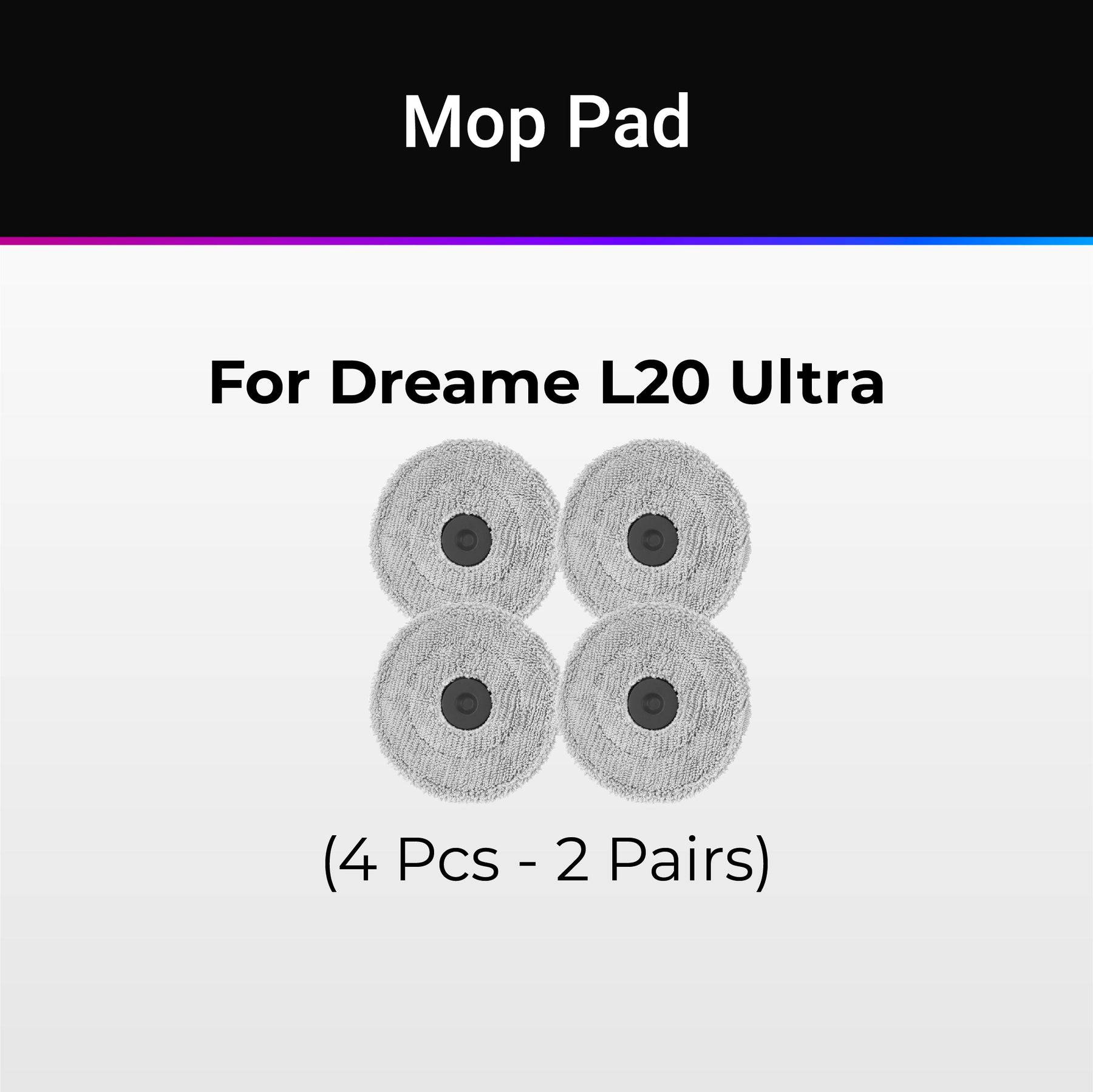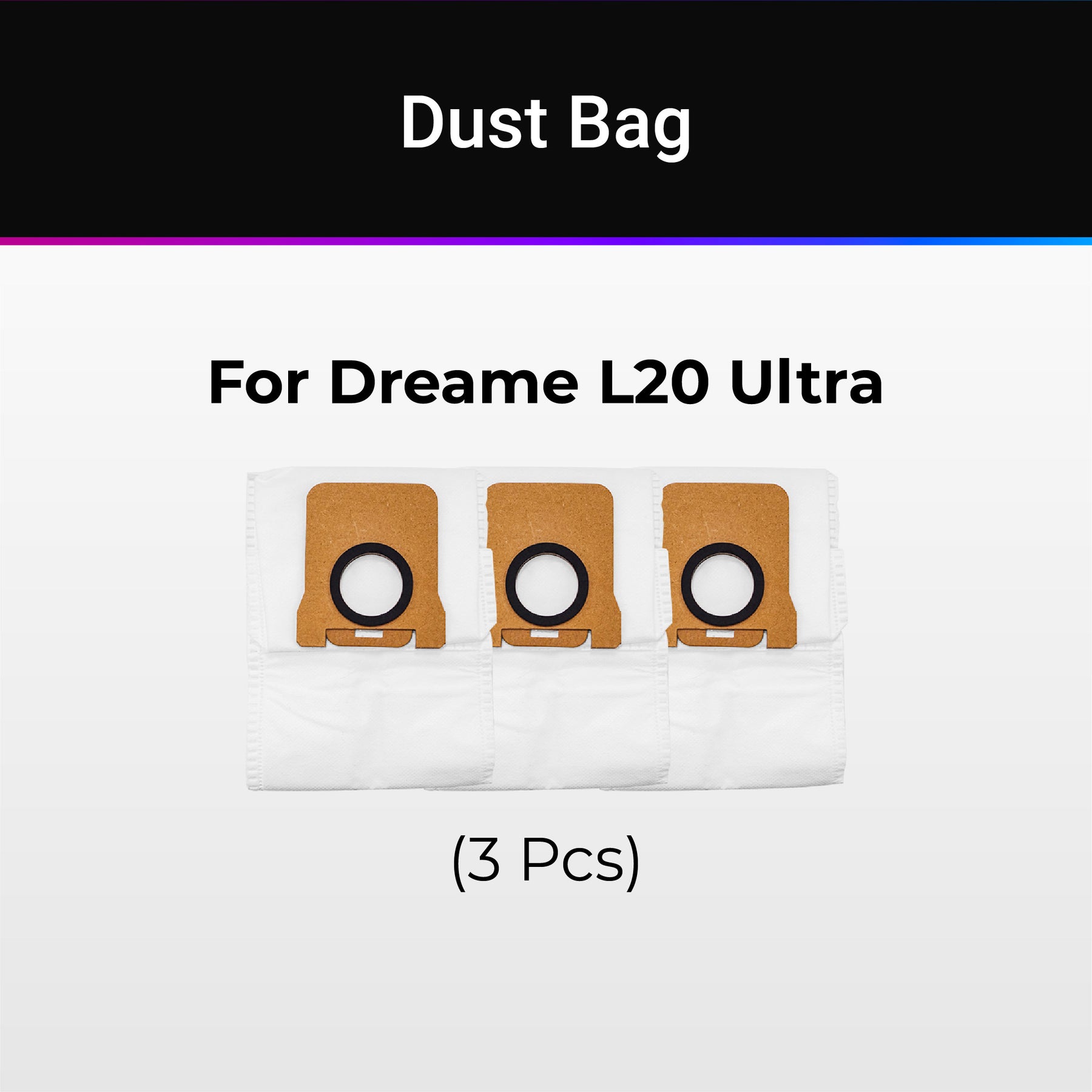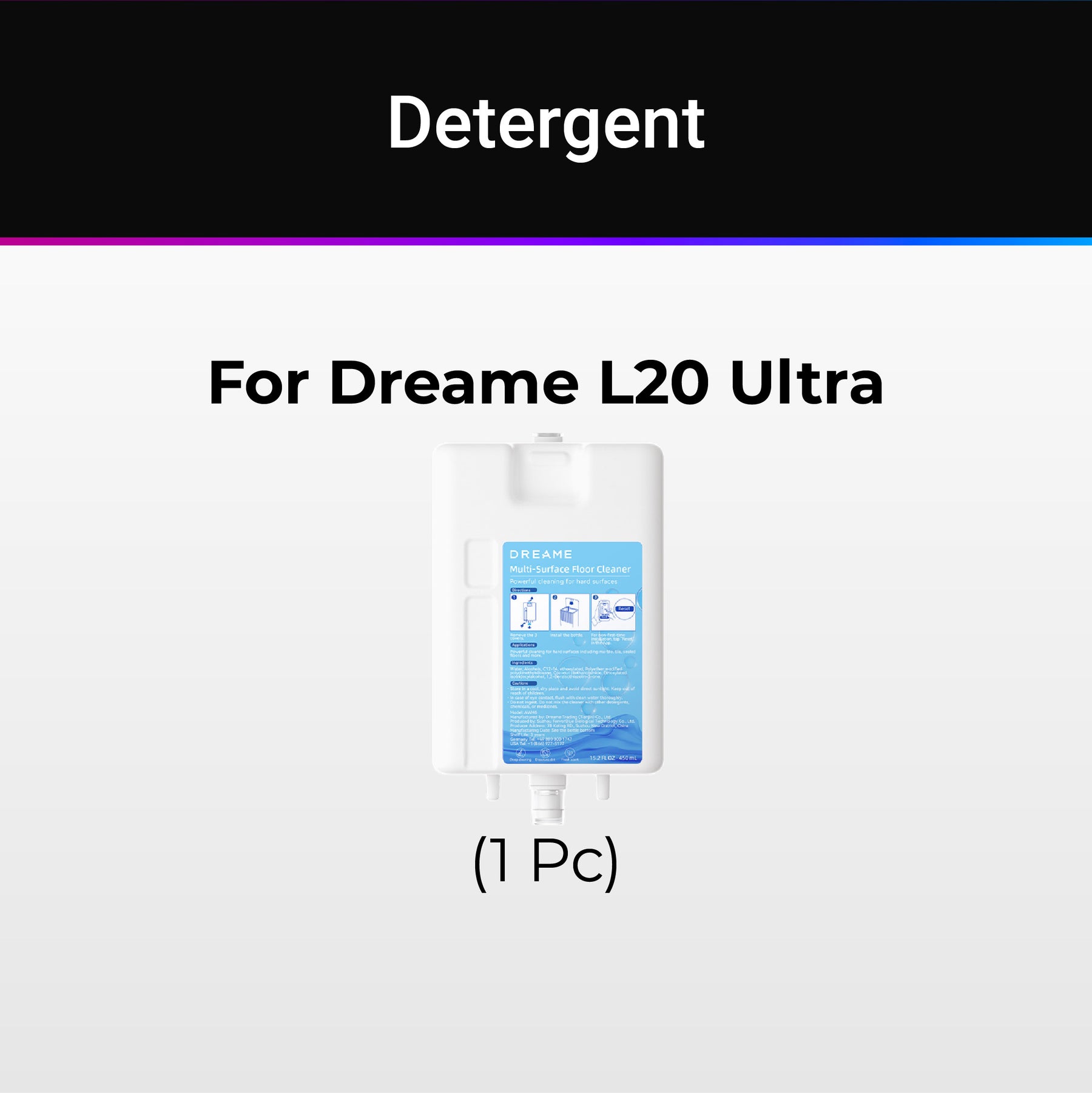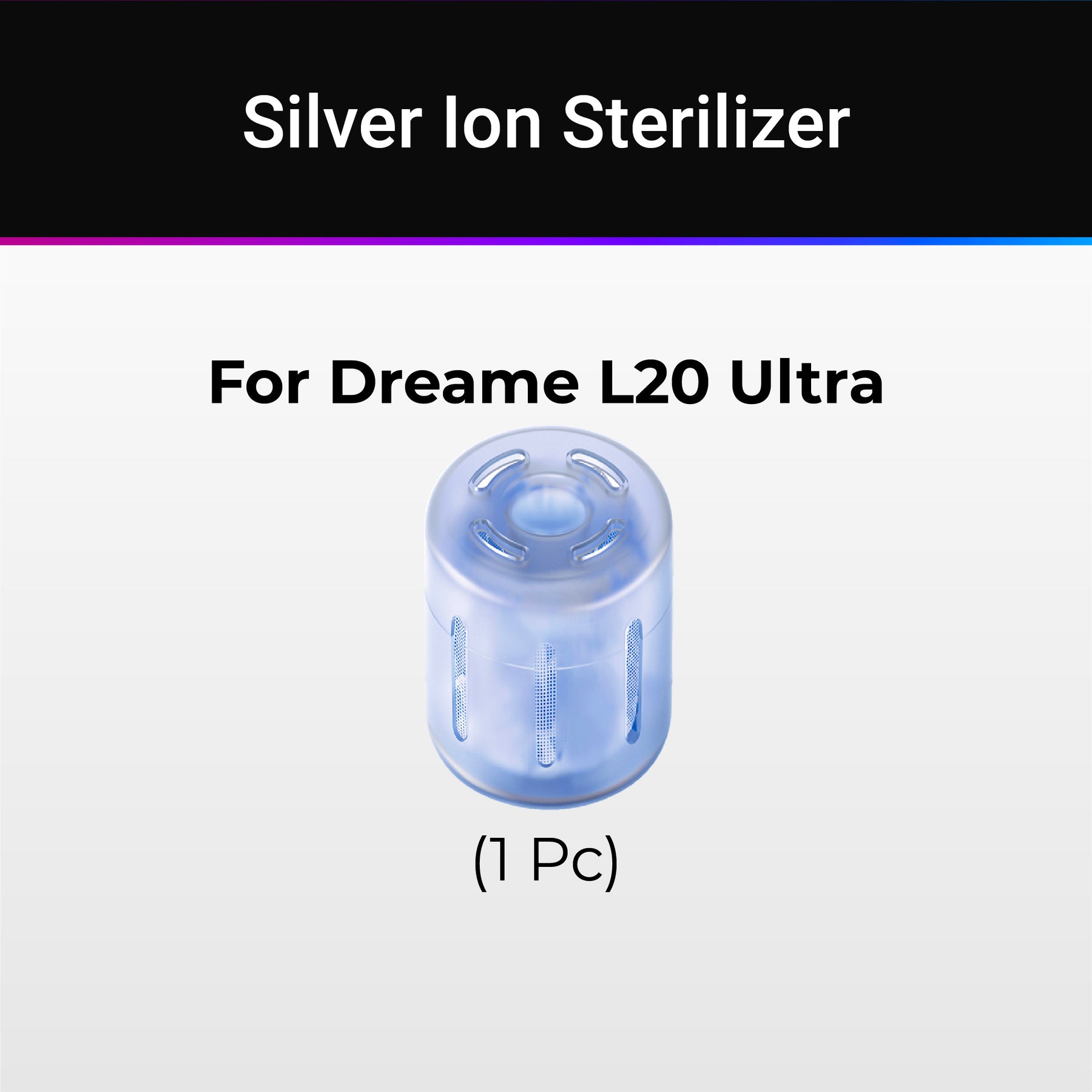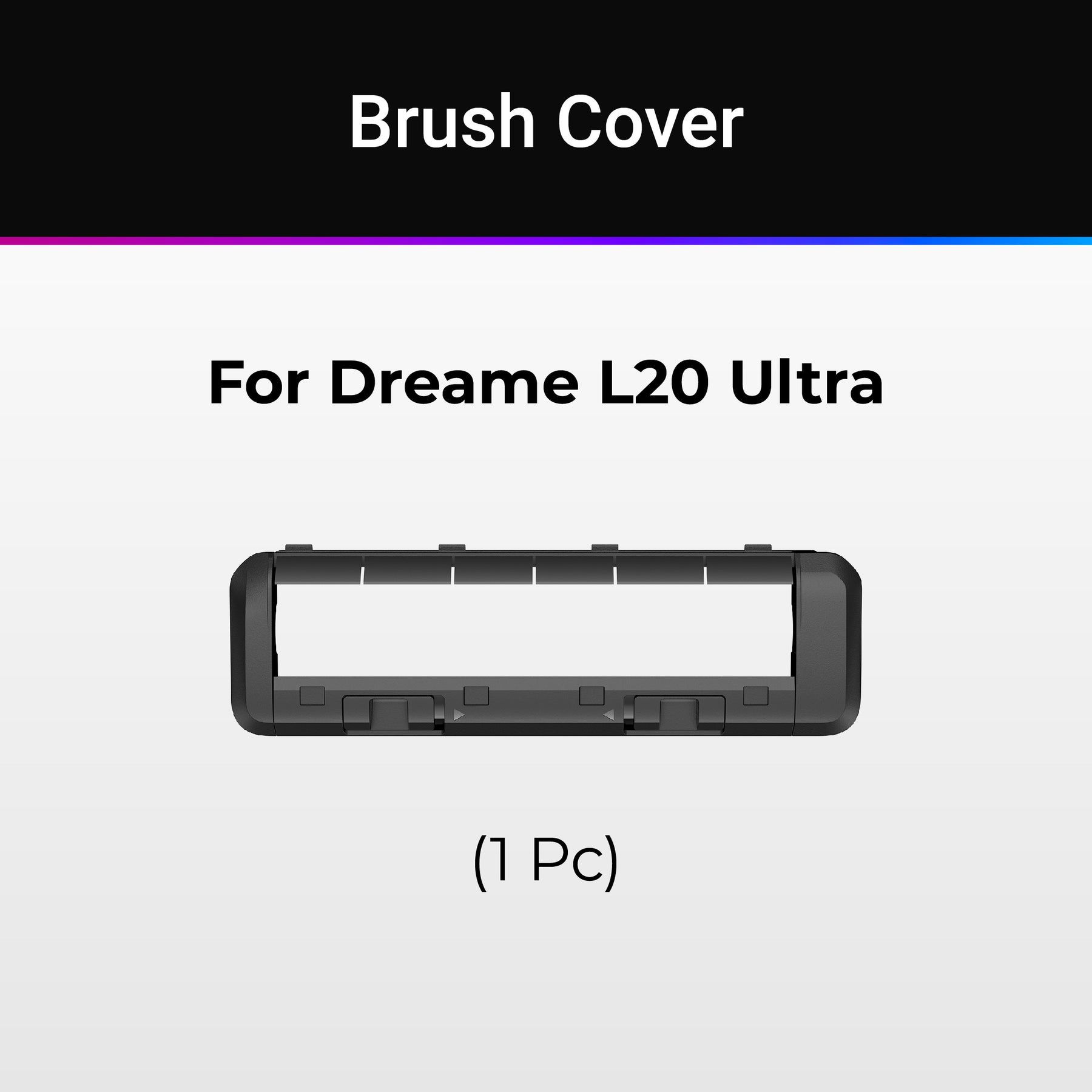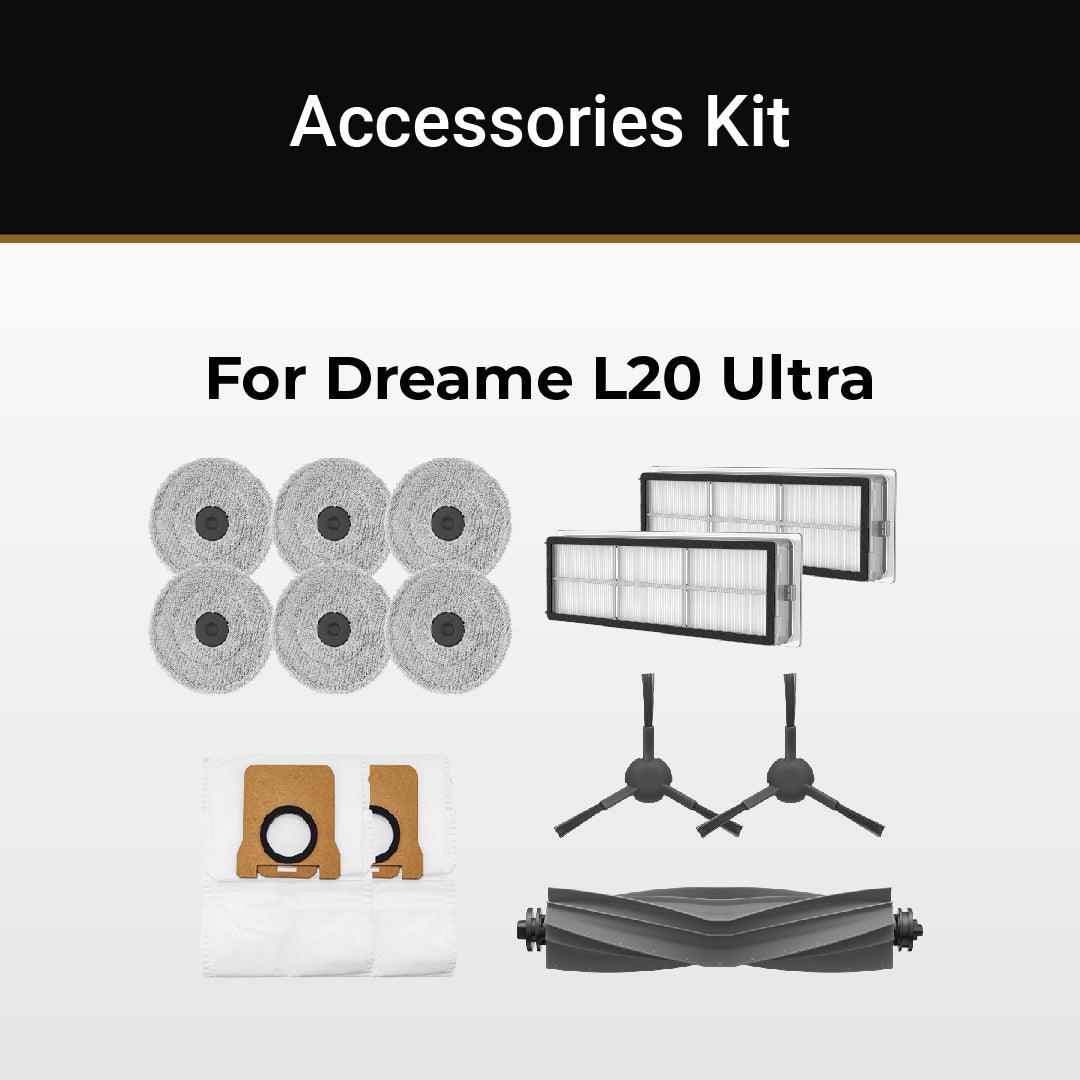 Dreame L20 Ultra Robot Vacuum Cleaner Accessories Main Brush Side Brush Dust Bin Filter Mop Pad Dust Bag Detergent
Pickup available at 18 JALAN LEMBAH KALLANG #03-01 SINGAPORE 339573
Usually ready in 24 hours
Dreame L20 Ultra Robot Vacuum Cleaner Accessories Main Brush Side Brush Dust Bin Filter Mop Pad Dust Bag Detergent
Main Roller Brush
18 JALAN LEMBAH KALLANG #03-01 SINGAPORE 339573
Pickup available, usually ready in 24 hours
18 JALAN LEMBAH KALLANG #03-01
Singapore 339573
Singapore
HIGHLIGHTS 
*Applicable model: Suitable for Dreame L20 Ultra Robot Vacuum Cleaner  
*It is recommended to replace the vacuum's accessories every 3-6 months to improve the cleaning efficiency and to protect the robot vacuum from any damages. 
ACCESSORIES: 
🧩 L20 Ultra Main Brush: Helps absorb dirt, lint and hair into the dust cup. Main brushes can get entangled with hair and strings.  
🧩 L20 Ultra Side Brush: Designed for anti-twining during cleaning, and easily collects hair and dirt.  
🧩 L20 Ultra Dust Bin Filter: Easy to disassemble and replace, convenient for daily maintenance. Durable and it can effectively filter dust.  
🧩 L20 Ultra Brush Cover: The cover is installed outside the main brush to avoid scratches on the floor.    
🧩 L20 Ultra Washable Mop Cloth: Easily handles various stains such as footprints, residues, and oil stains on the floor. It can be reused multiple times since it is washable. 
🧩 L20 Ultra Dust Bag: Ensures hands-free handling of dirt and debris to prevent contamination.   
🧩 L20 Ultra Detergent or L10S Ultra Detergent: Clean all your dirty messes with this specially formulated detergent by Dreame 
*Note: Only use Dreame Detergent and do not use normal cleaning solution as it will cause the water pipe to get clogged and prevent the water from dispensing.
🧩 L20 Ultra Silver Ion Sterilizer: Disinfect clean water with silver ion, and reduce dirty water odour. 
📦WHAT'S IN THE BOX 
1 x Main Brush Or
2 x Side Brush (Black) Or
1 x Brush Cover Or
2 x Dust Bin Filter Or
4 x Mop Pad (2 Pairs) Or 
3 x Dust Collection Bag Or 
1 x Silver Ion Sterilizer  Or  
1 x L20 Ultra Detergent