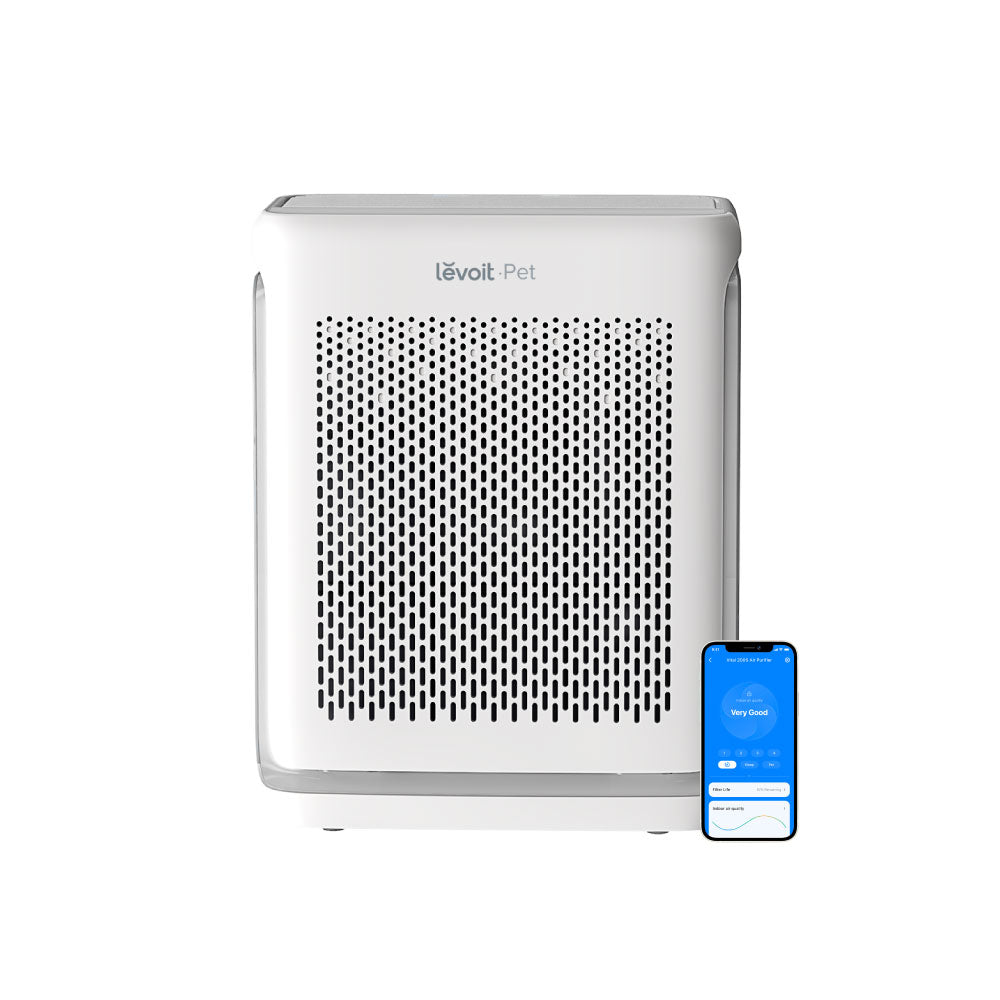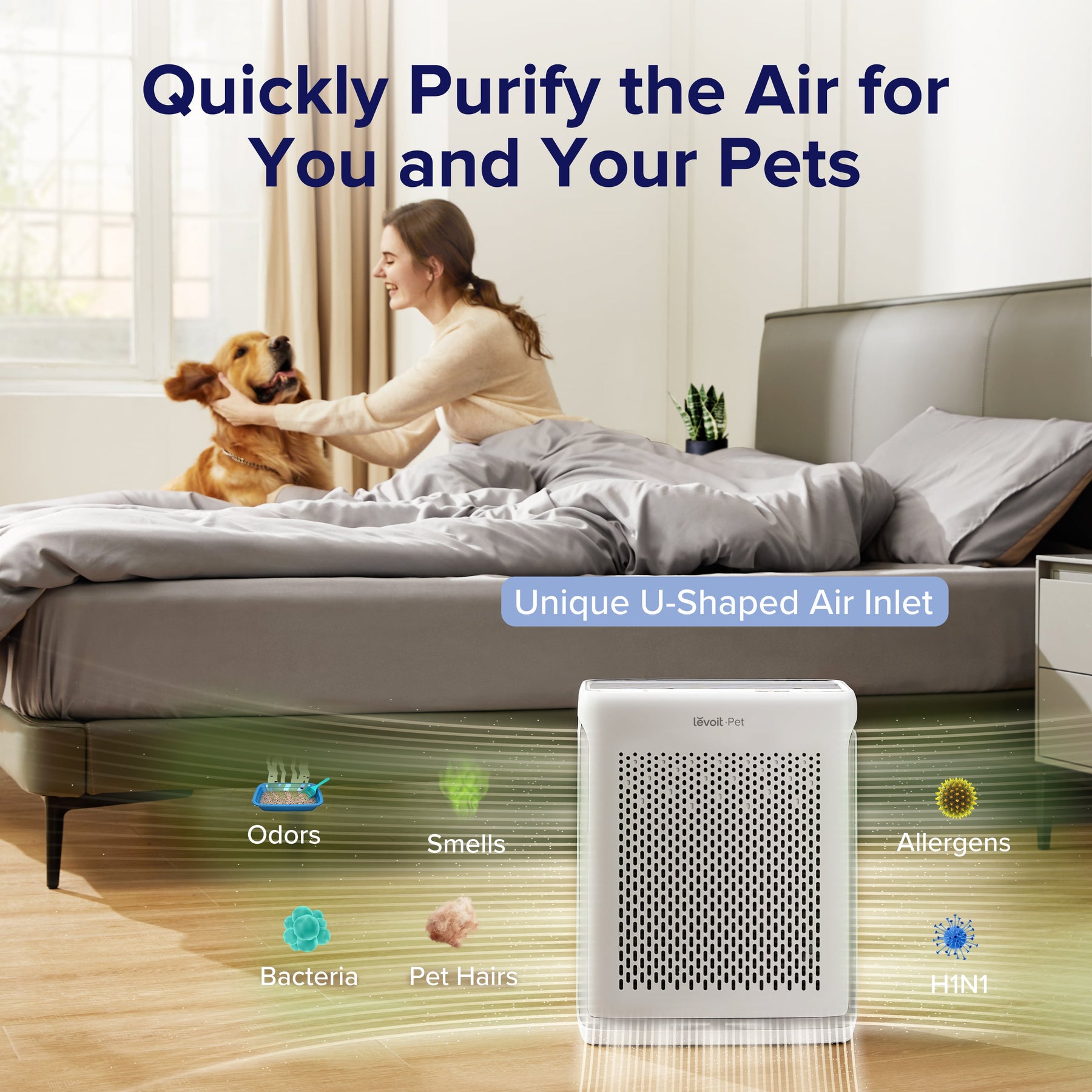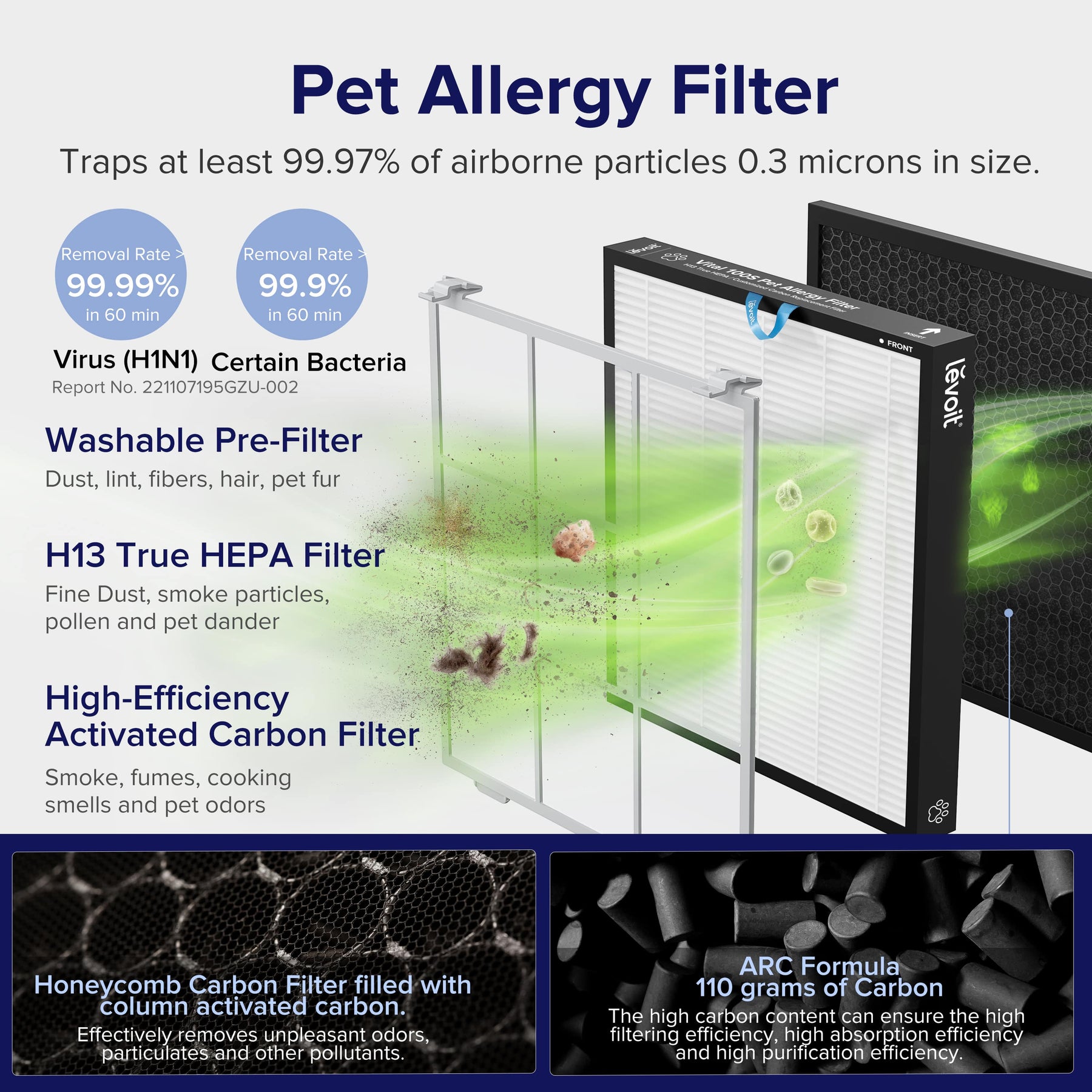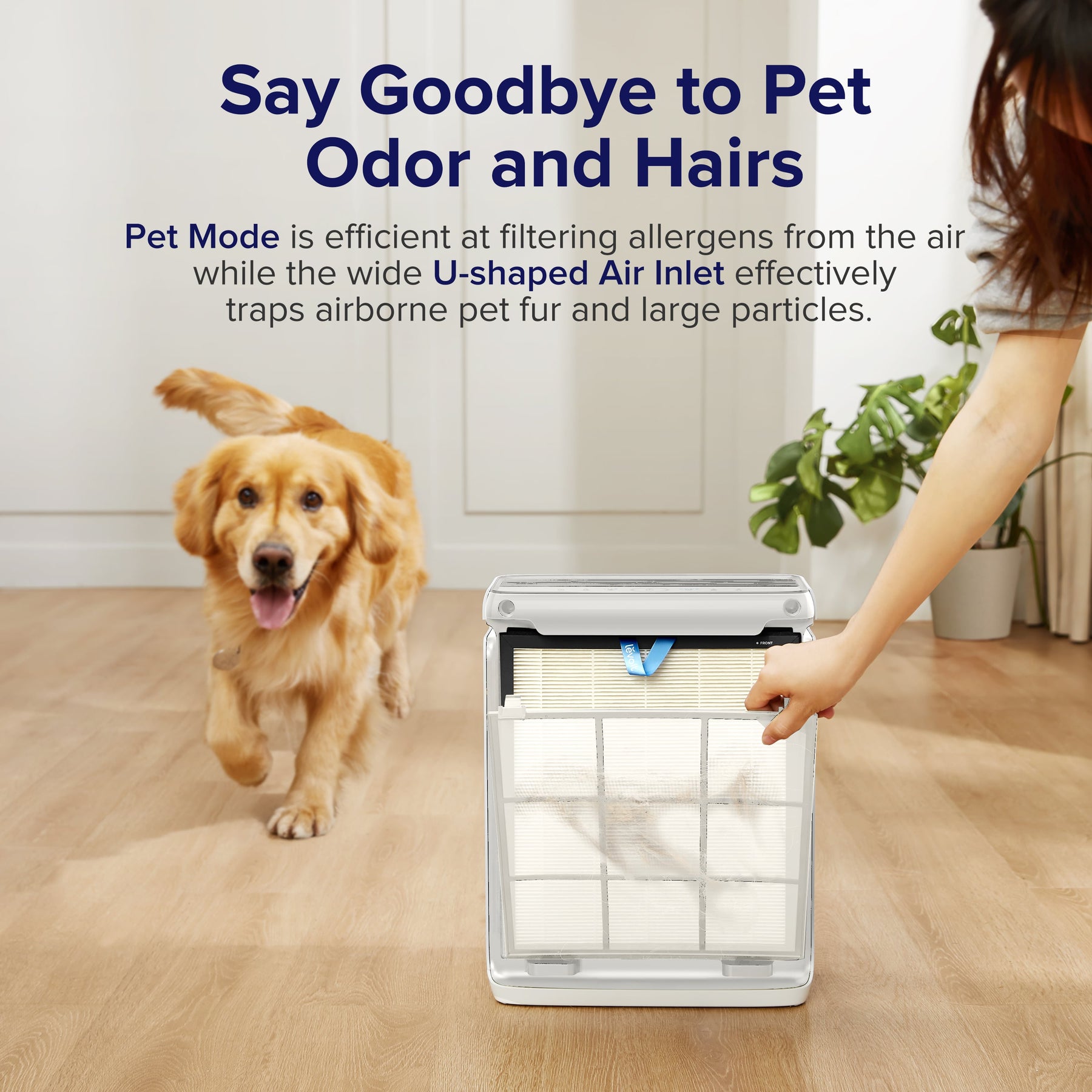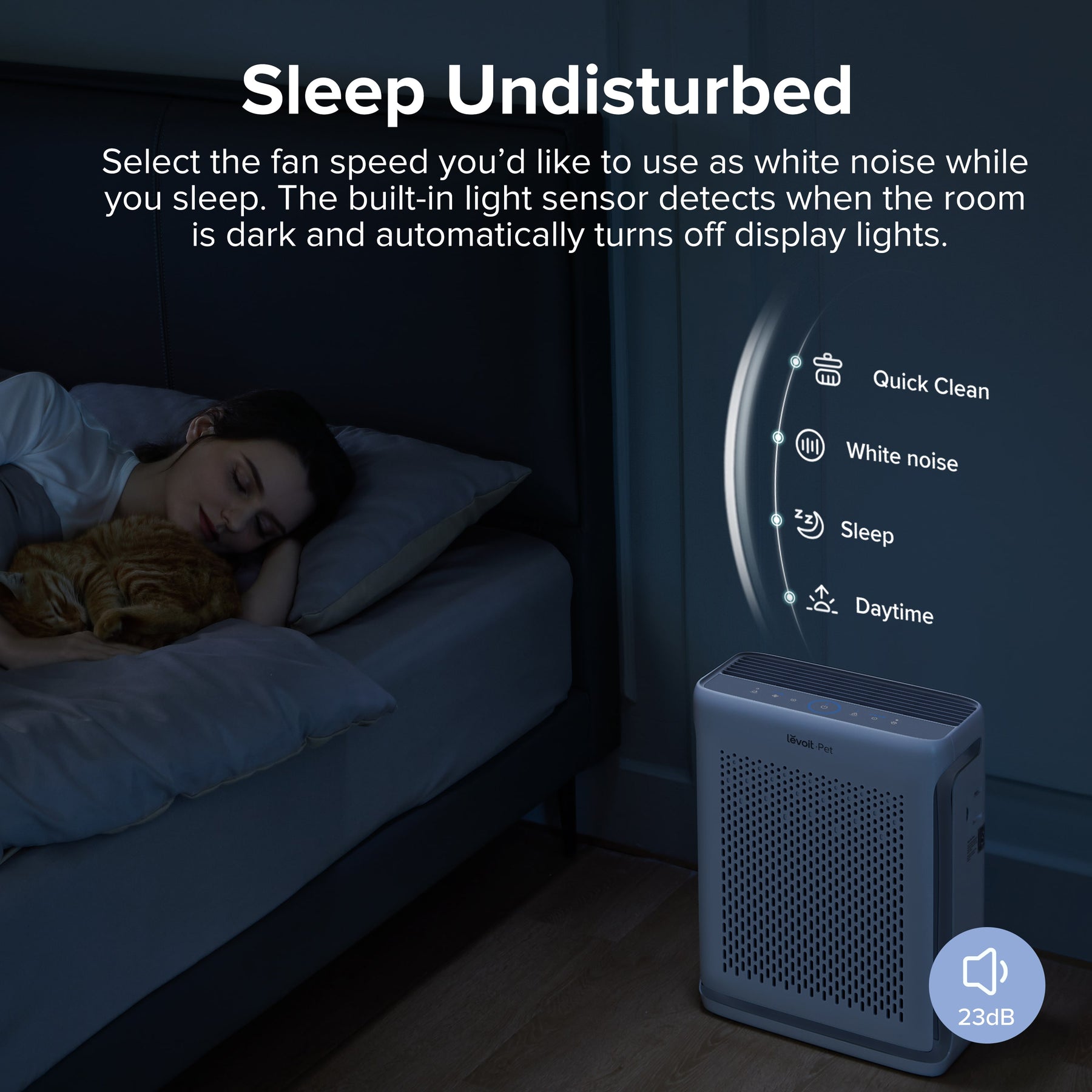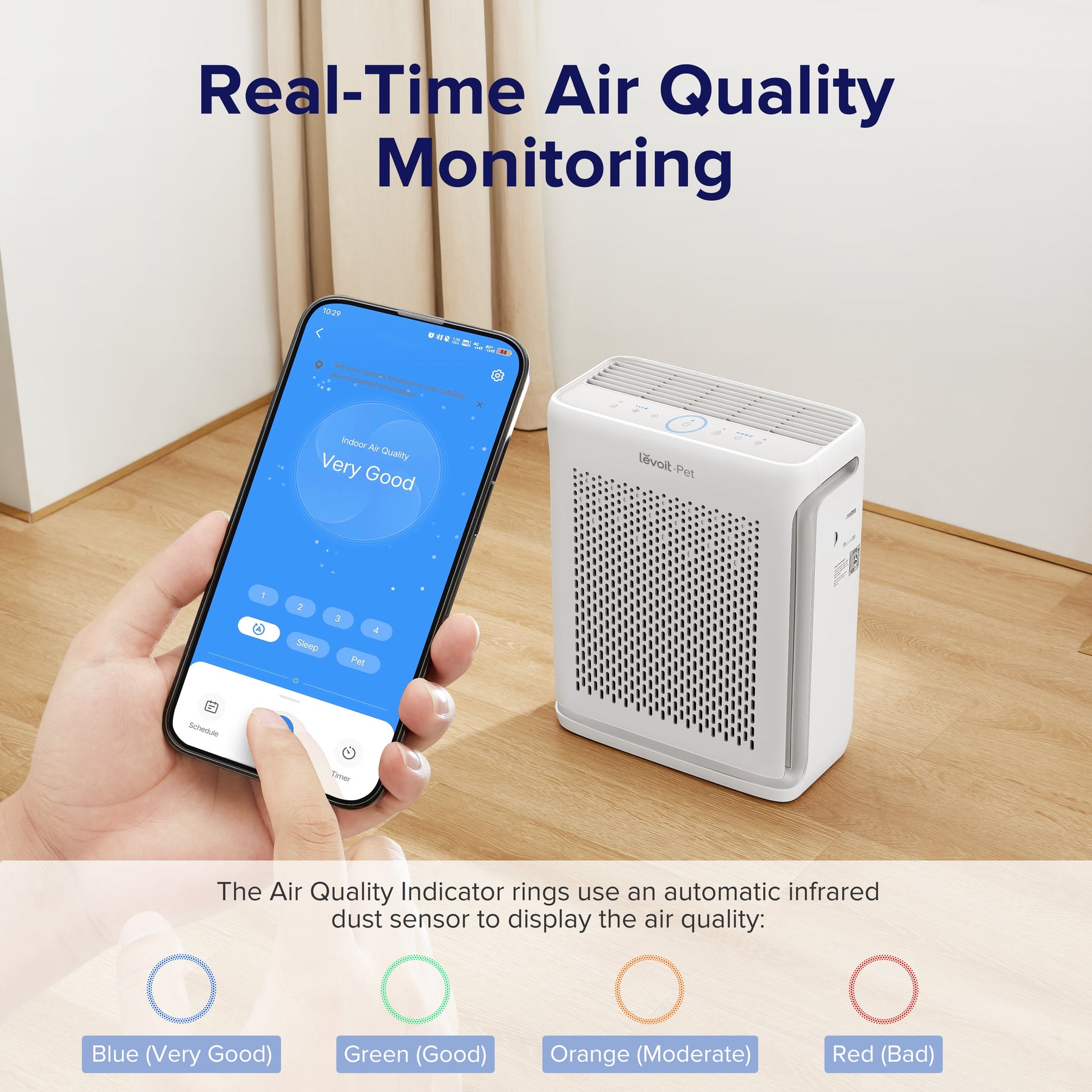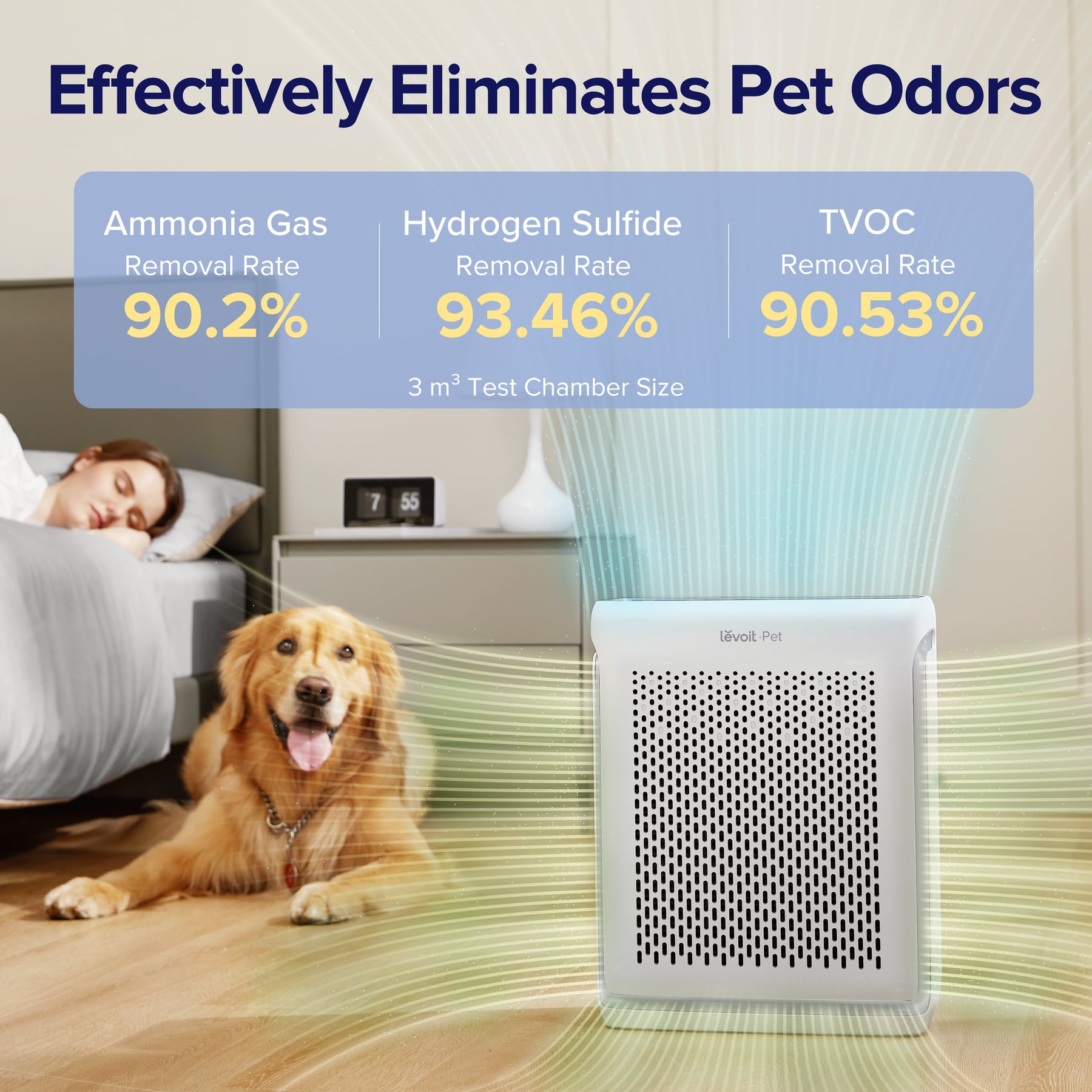 Levoit Vital 100s Pet Friendly H13 True HEPA Smart Air Purifier | Pet Mode | Odor Elimination | Medium Room
HIGH CLEAN AIR DELIVERY RATE
Vital 100s purify a 555 ft² / 52 m² room 2x per hour. Perfect for bedrooms, offices, kitchens, and living rooms.
Trap airborne allergens that cause congestion and coughing. With the Light Detection feature, the air purifier will automatically turn off display lights and limit Auto Mode to the quietest fan speeds when the room gets dark.
Pet Mode cleans the air and conserves energy, while the wide U-shaped air inlet effectively traps airborne pet fur and large particles without causing clogs.
3-STAGE PET ALLERGY FILTRATION
Cleaning the Washable Pre-Filter helps the 3-stage filtration system last longer. The H13 True HEPA Filter traps pet dander, pollen, and more, while the High-Efficiency Activated Carbon Filter helps neutralize pet odors and cooking smells.
H13 TRUE HEPA FILTER WITH ARC FORMULA
Traps at least 99.97% of 0.3-micron airborne particles, such as dust, pollen, smoke particles, and pet dander and VOCs.
Would you like the air purifier to run at specific times? Create a detailed schedule with your fan speed and air purifier mode preferences, such as Auto Mode or Sleep Mode.
Receive real-time air quality updates on the air purifier display and in the free VeSync app, so you can adjust the fan speed accurately or let Auto Mode do it for you.
With the free VeSync app, you can control air purifier settings, set timers, create schedules, check filter life, and connect to third-party voice assistant such as Google Assistant.
The capacity of removing viruses is reliable because the data are approved by an authoritative detection mechanism. The third part report number is 220923107GZU-001.
Voltage: AC 100-240V, 50/60Hz
Rated Power: 32W
Effective Range: 560 ft² / 52 m²
Dimensions: 32 x 16 x 40 cm
Weight: 3.9 kg
Noise Level: 23–52dB
CADR: 243 m³/h
1 x Smart Pet Care True HEPA Air Purifier
1 x Washable Pre-Filter (Pre-Installed)
1 x True HEPA / Pet Allergy Activated Carbon Filter (Pre-Installed)
1 x User Manual / Quick Start Guide
1 x AC Power Adapter