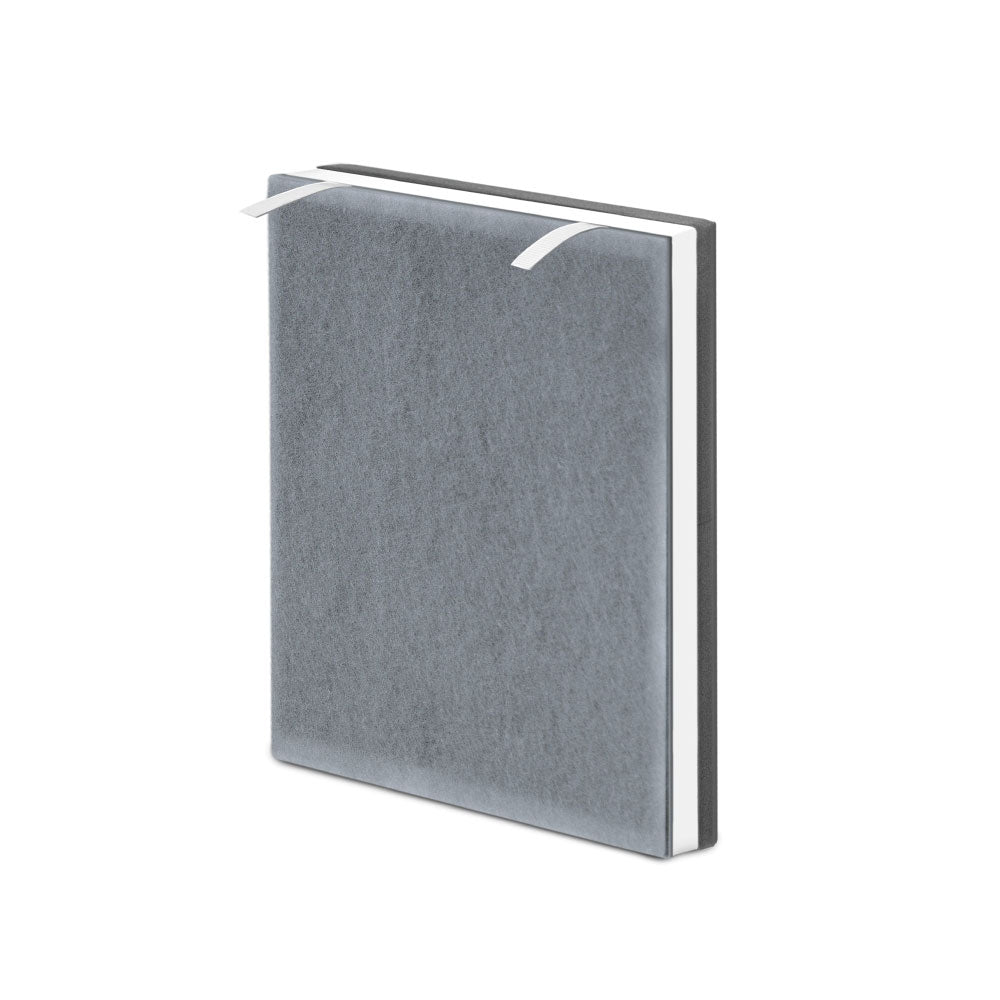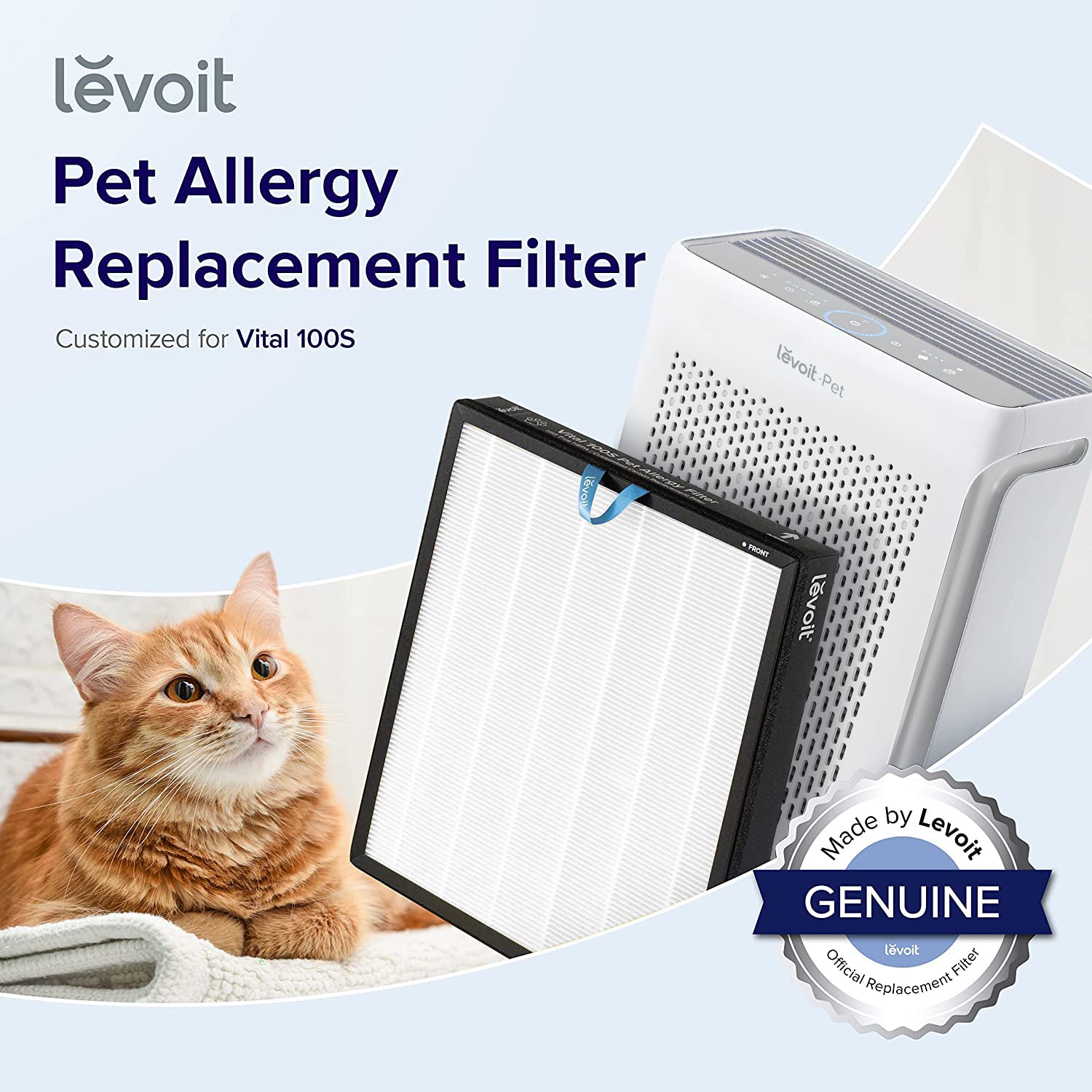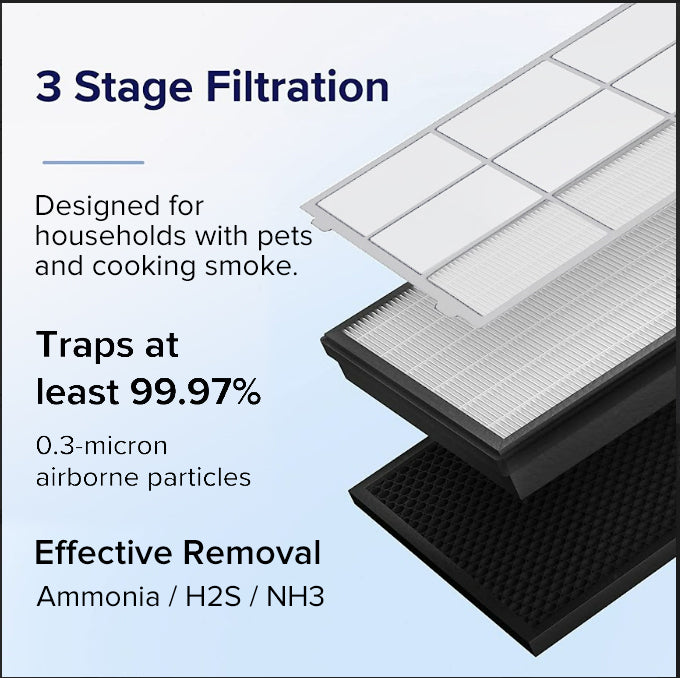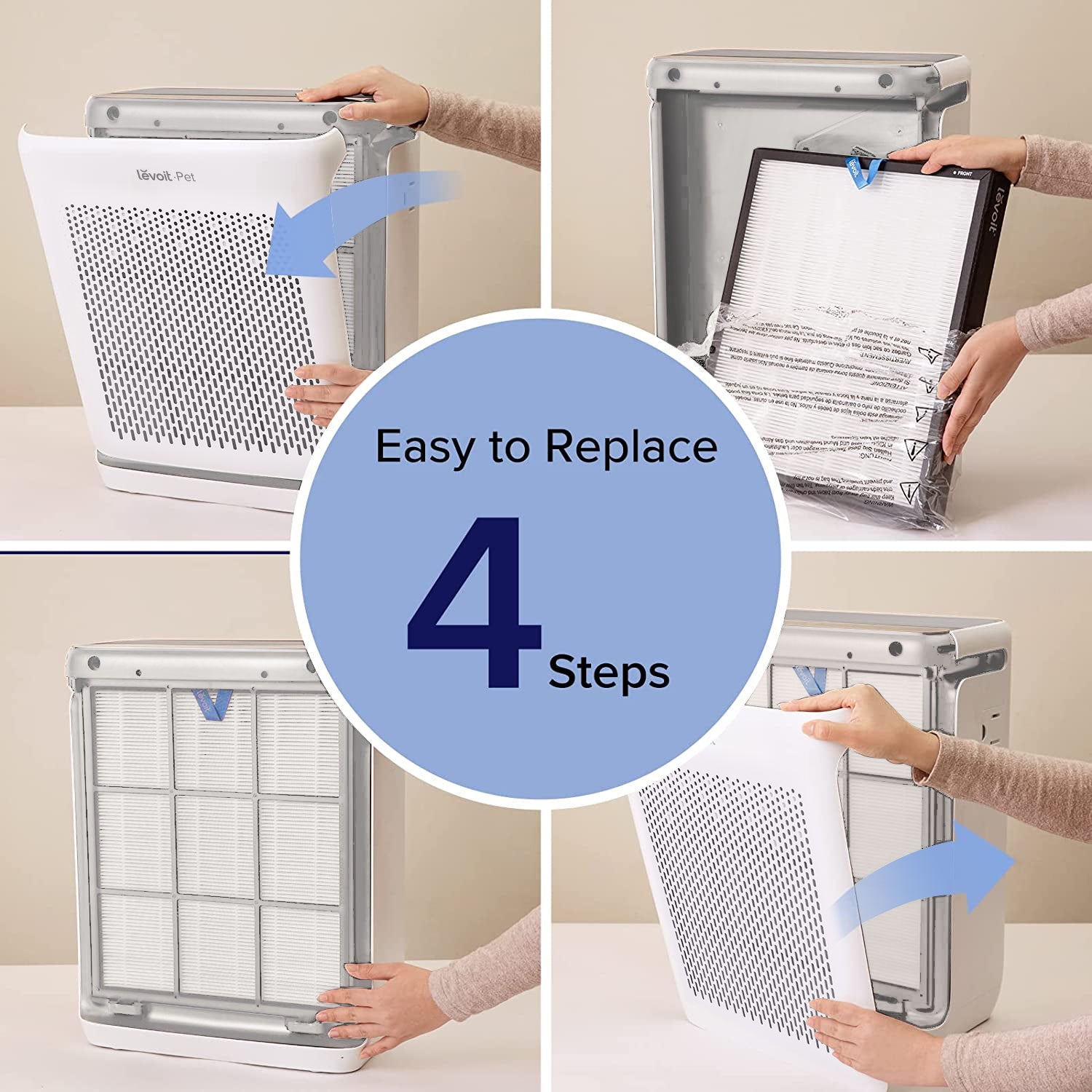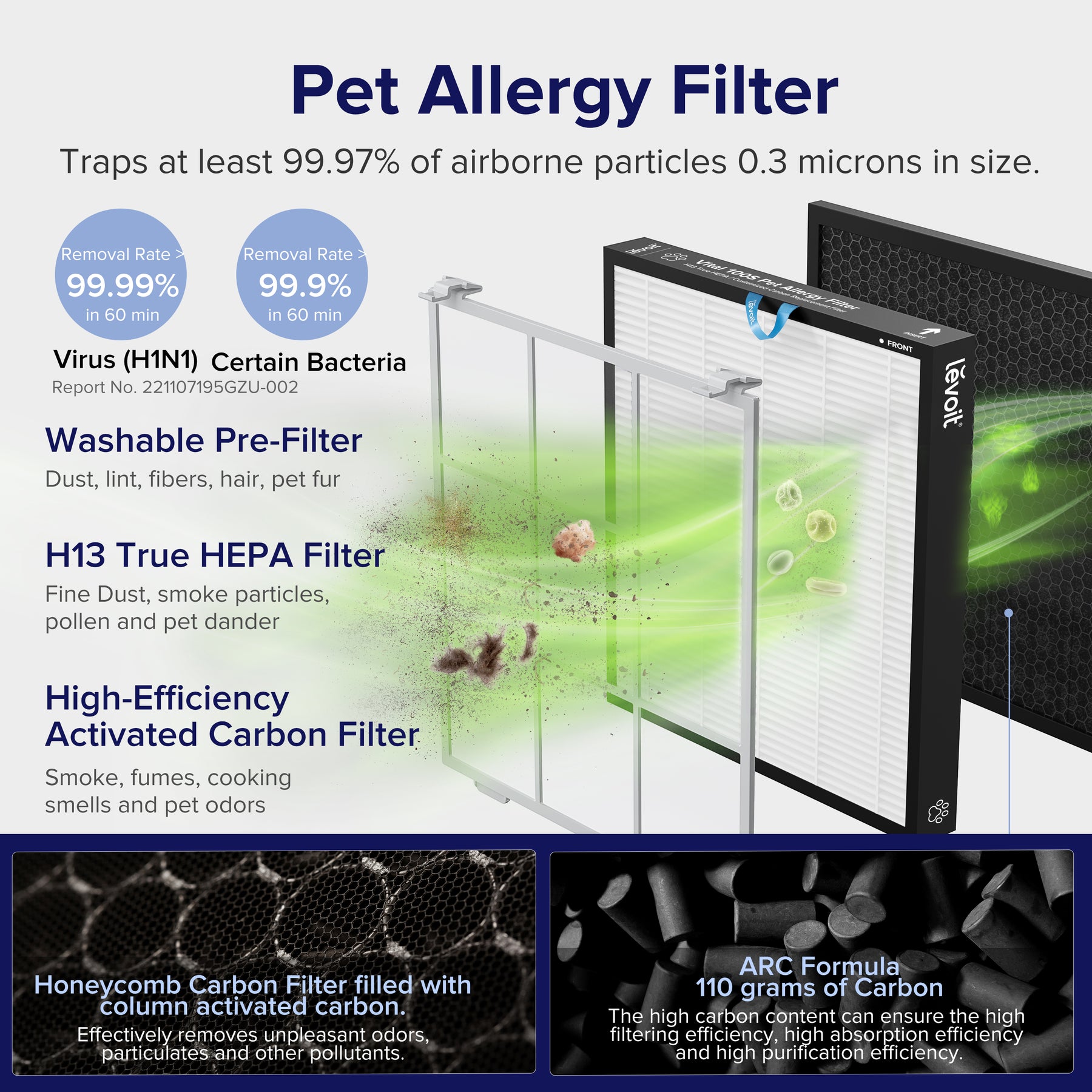 Levoit Vital 100s Pets Air Purifier H13 HEPA Replacement Filter
Compatible for Levoit Vital 100s Pet Care Smart True HEPA Air Purifier
Highlights

This filter is exclusively designed for the Levoit Vital 100S to ensure the best performance.
Three stages of filtration trap a wide variety of airborne contaminants, such as pet fur, dander, and pollen.
IDEAL FOR HOUSEHOLDS WITH PETS
The Custom High-Efficiency Activated Carbon Filter clears your home of unwanted household odors, smoke, fumes, and volatile organic compounds (VOCs).
H13 TRUE HEPA FILTER WITH HEPASMART TECHNOLOGY& ARC Formula
Captures at least 99.97% of 0.3-micron airborne particles, while statically charged fibers trap viruses and bacteria. Helps neutralize smoke, fumes, and odors, and is enhanced with Levoit's exclusive ARC Formula break down cooking smells and pet odors.
This filter is made to last 9–12 months and easy to replace, so you don't have to worry about frequent and difficult replacements.
1 x Vital 100s True HEPA 3-Stage Original Filter