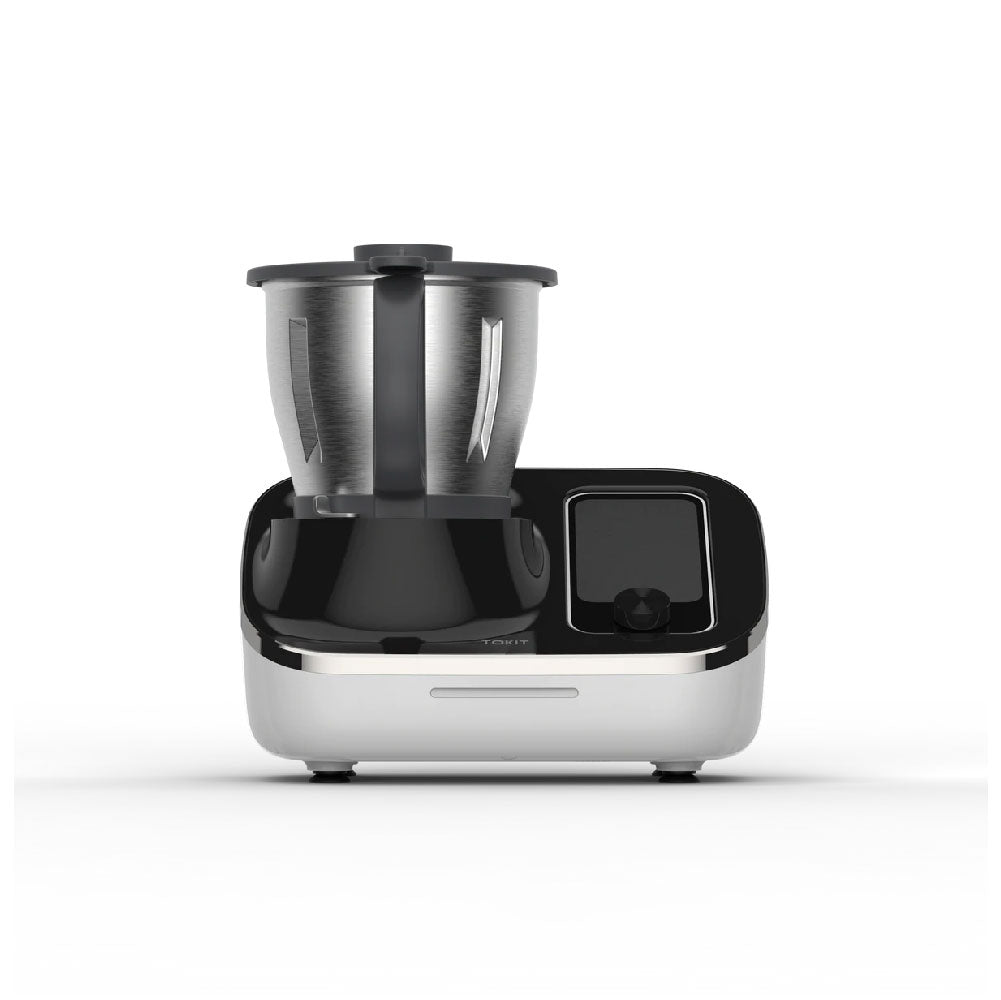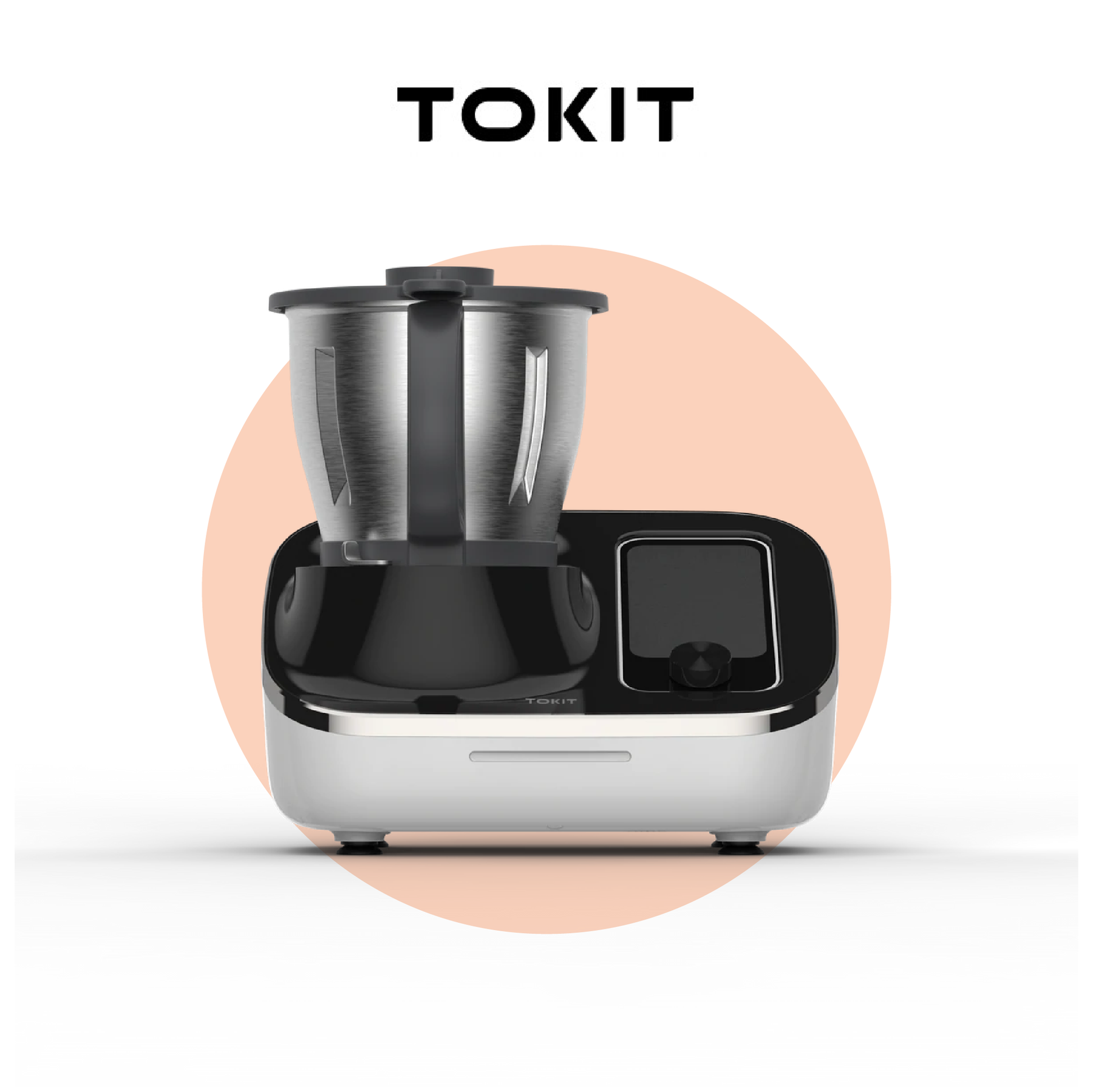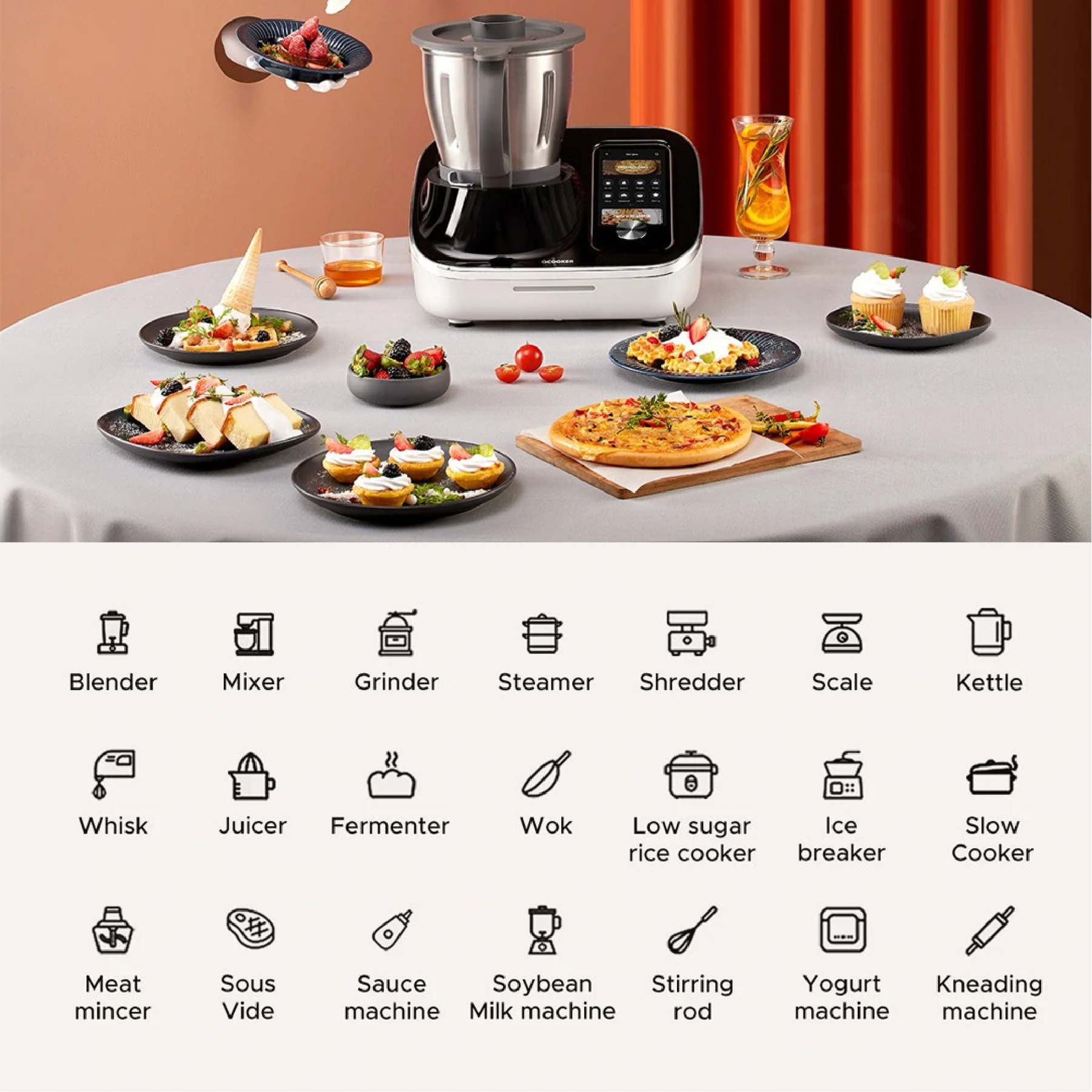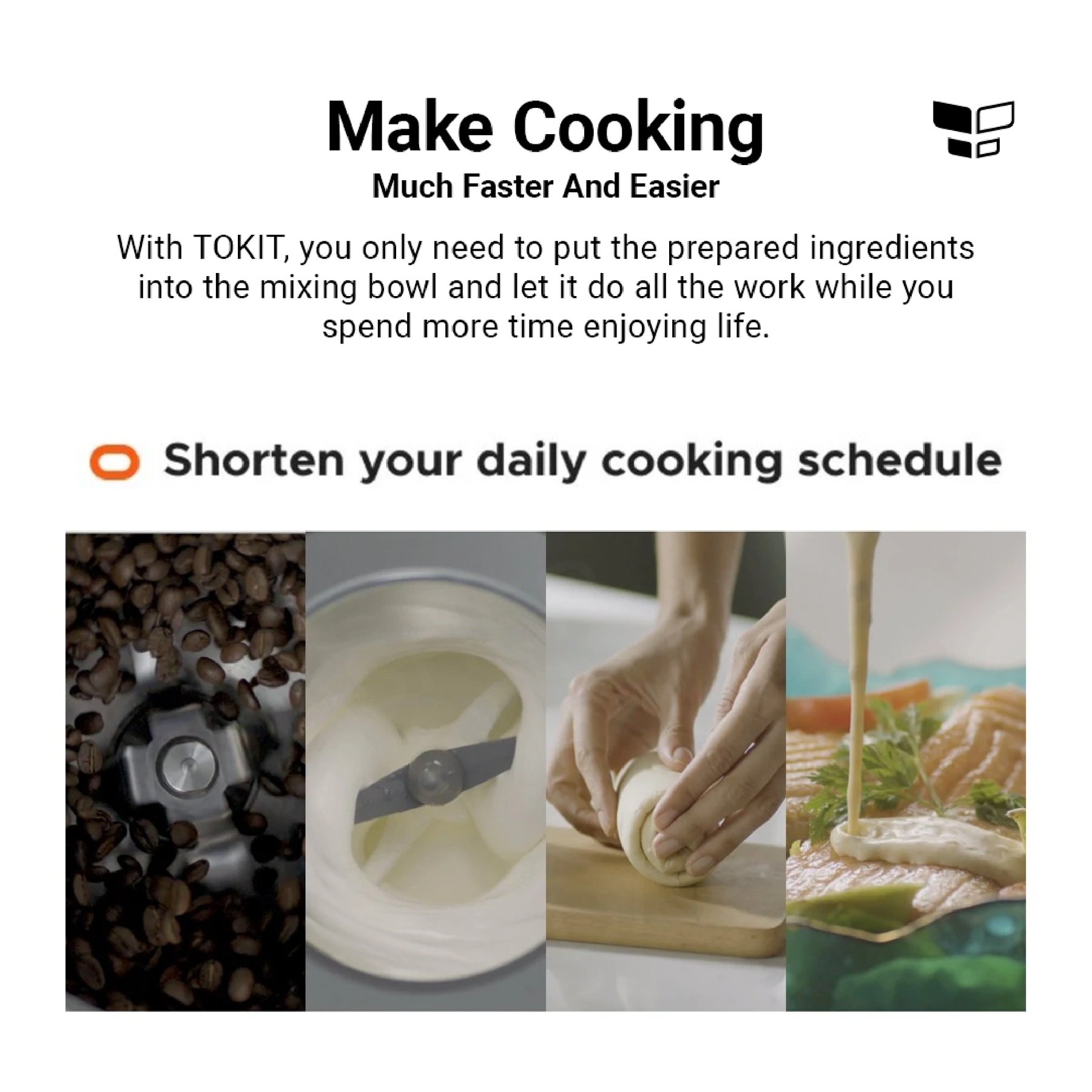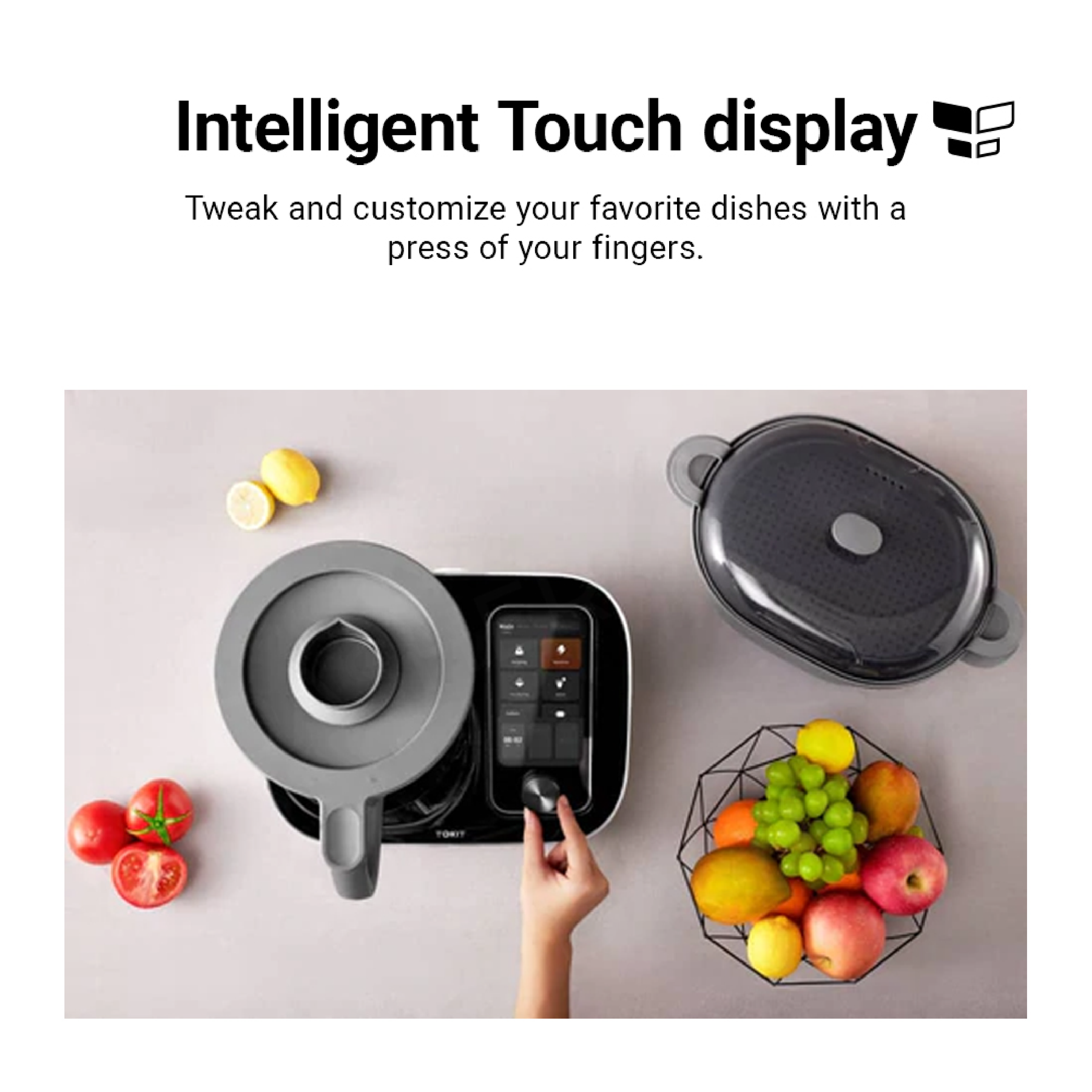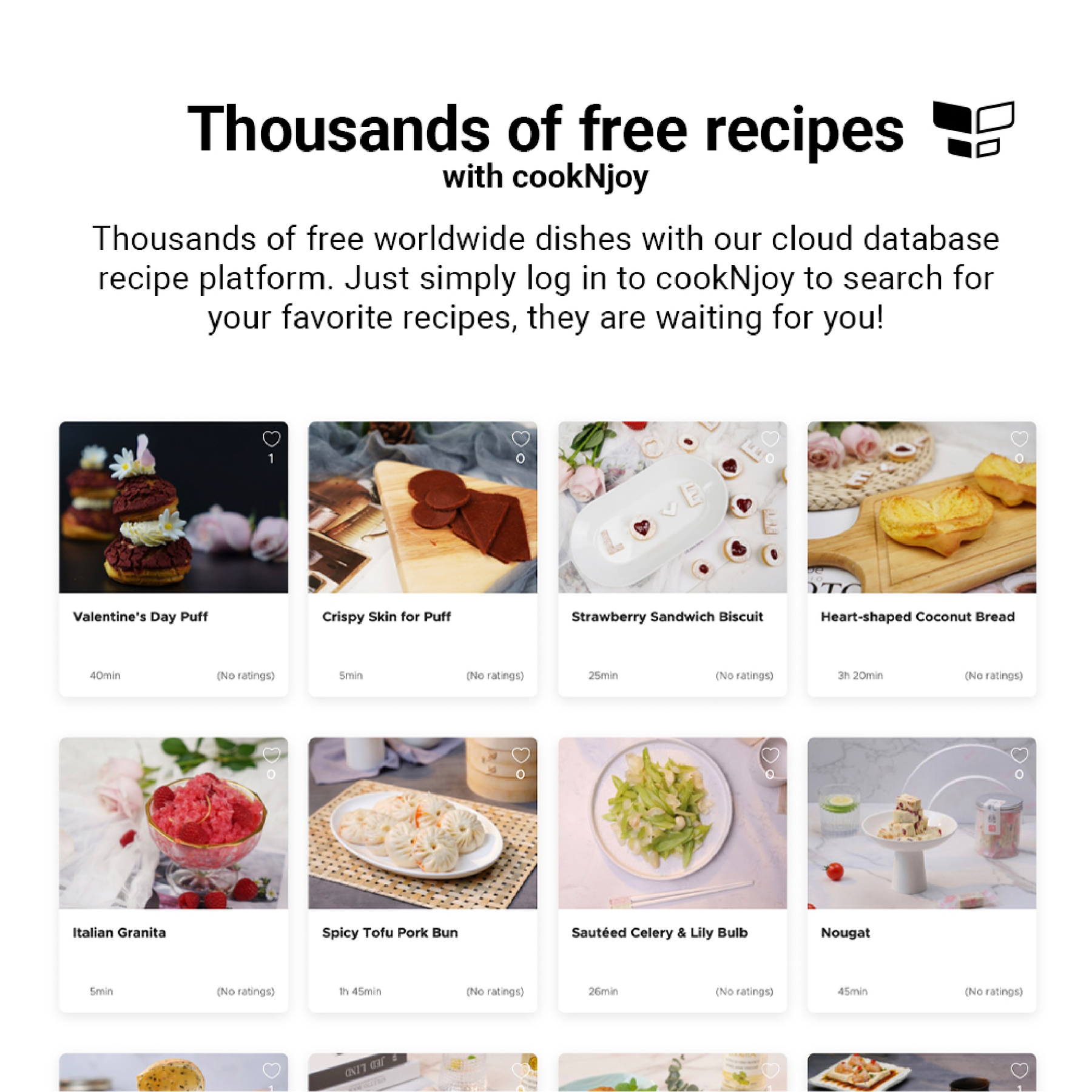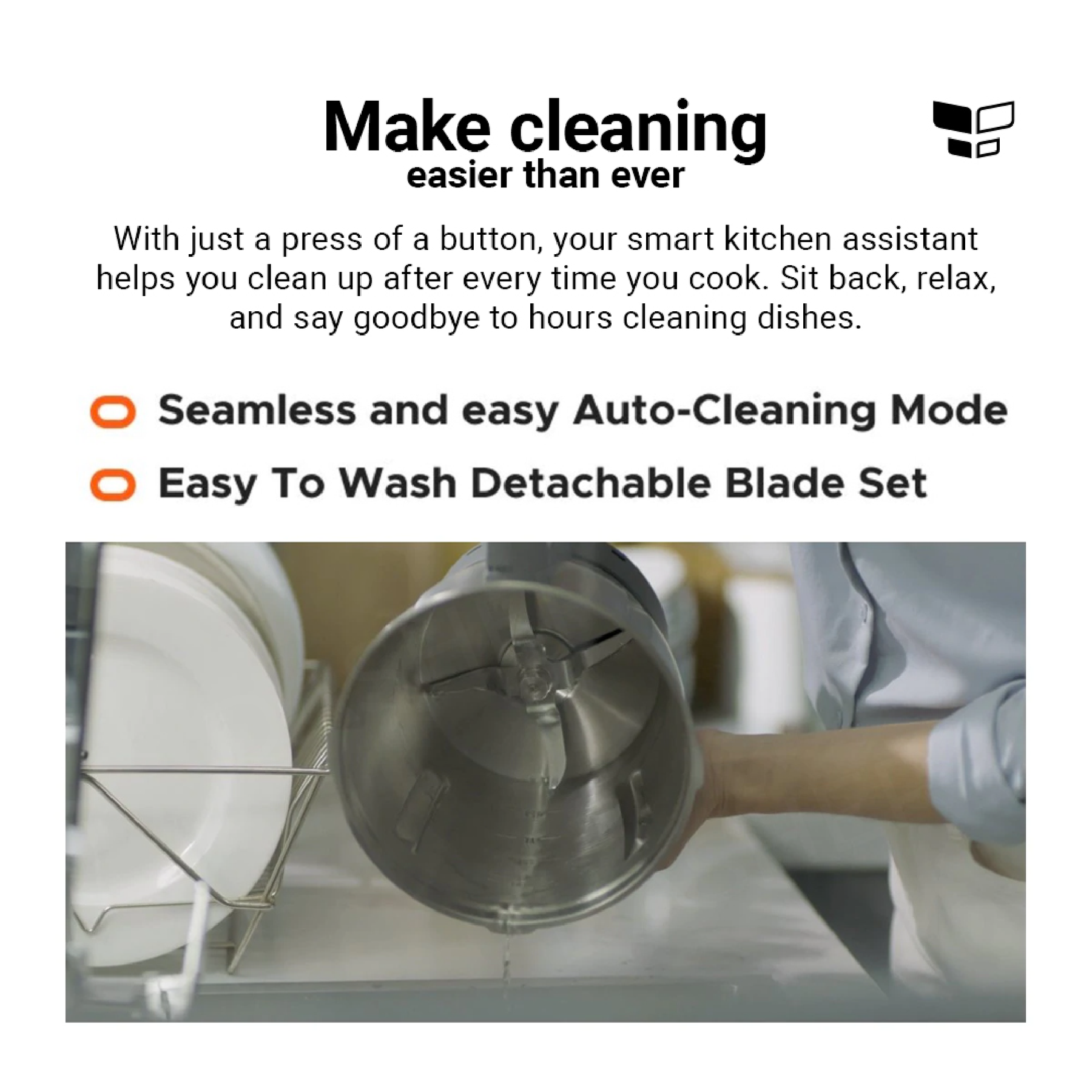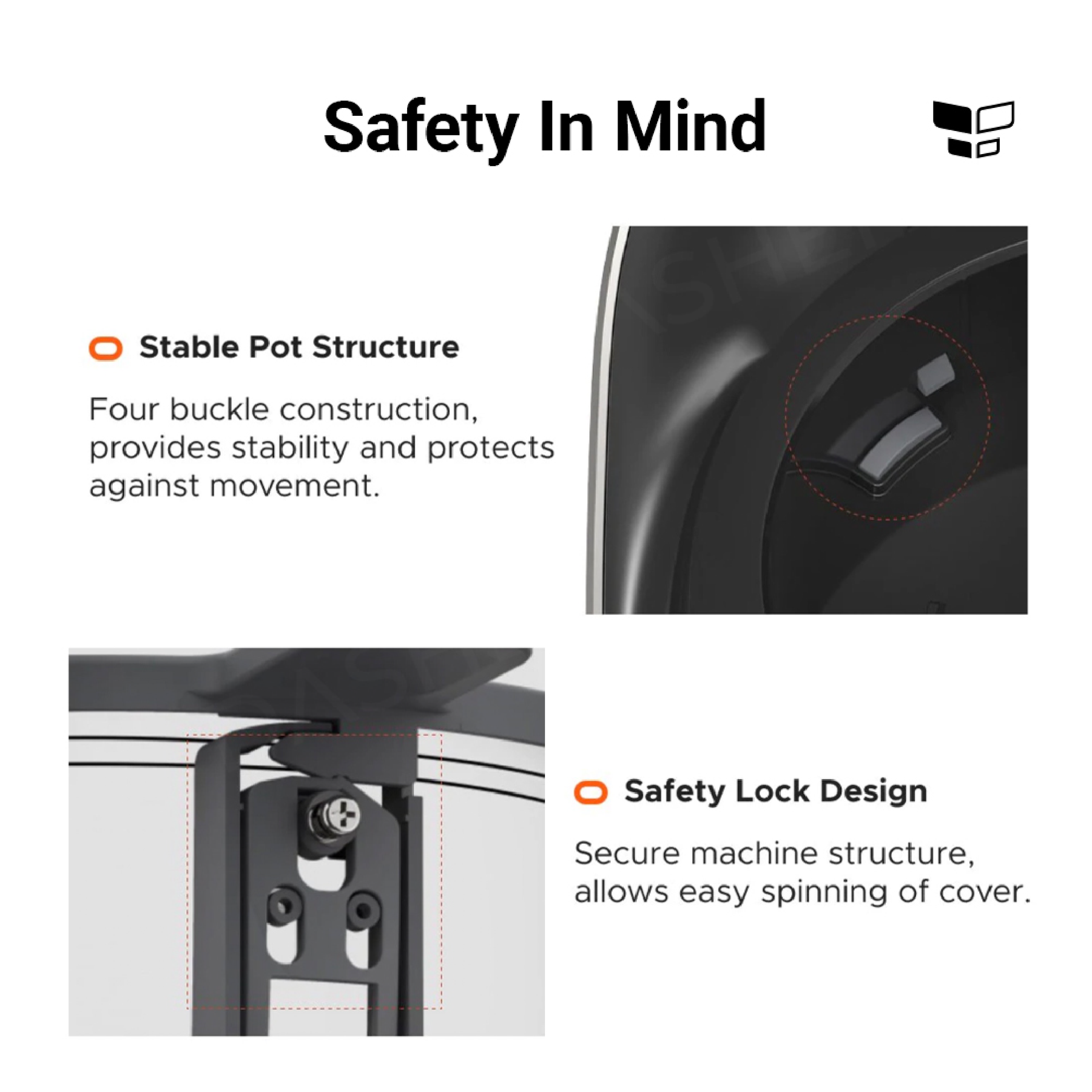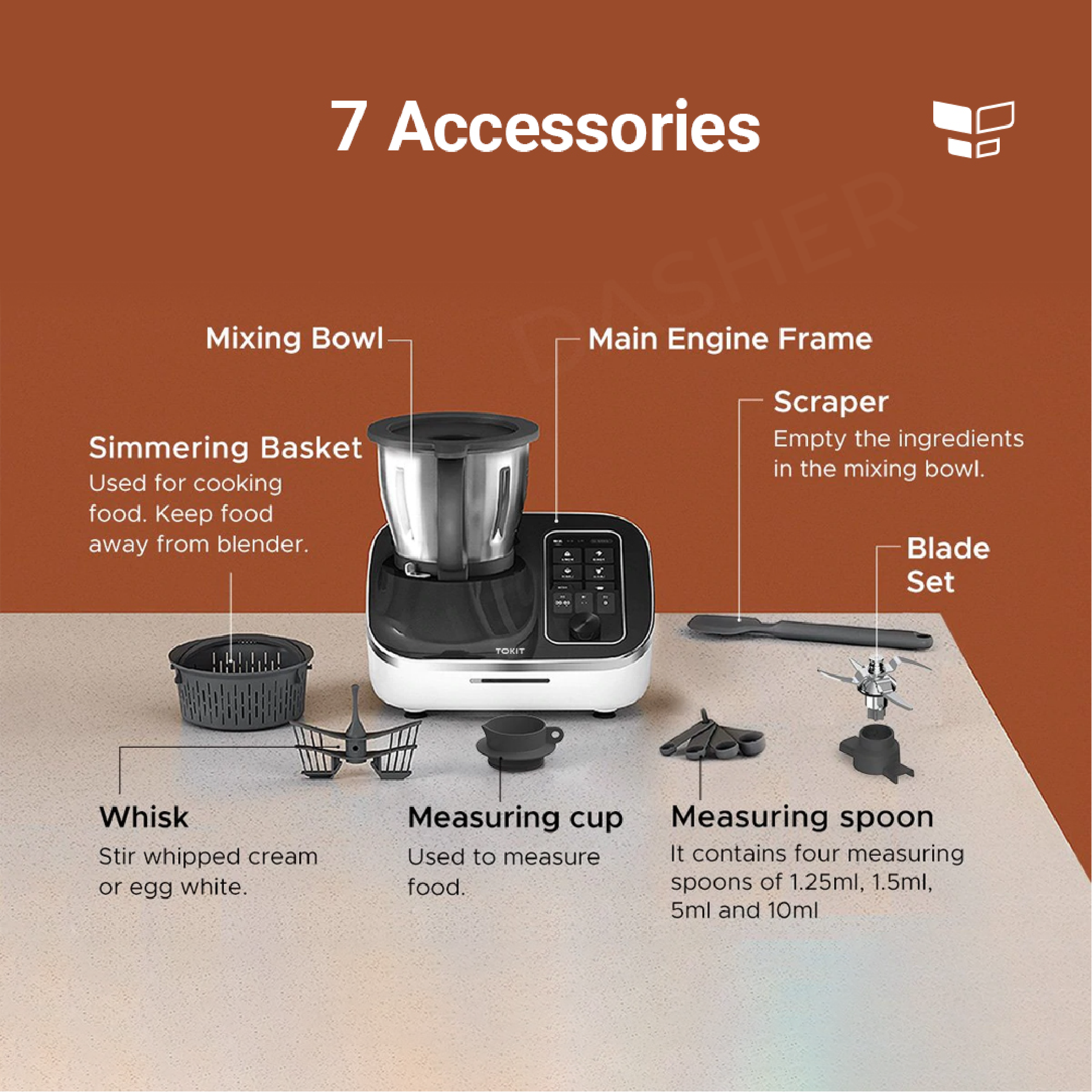 TOKIT Omni Cook Intelligent Multifunctional Cooking Machine
Pickup currently unavailable at 18 JALAN LEMBAH KALLANG #03-01 SINGAPORE 339573
TOKIT Omni Cook Intelligent Multifunctional Cooking Machine
18 JALAN LEMBAH KALLANG #03-01 SINGAPORE 339573
Pickup currently unavailable
18 JALAN LEMBAH KALLANG #03-01
Singapore 339573
Singapore
TOKIT Origins

Xiaomi is only one of the top-level investors who support Chunmi Technology technologically and financially. TOKIT is the brand name under which Chunmi introduce high-end smart kitchen appliances.

HIGHLIGHTS

【All-in-one Kitchen Assistant】Thanks to the built-in 15+ culinary modes and innovative compact design, Omni Cook replaces up to 21 cooking gadgets in your kitchen, which fulfill a wide range of tasks, from chopping and grinding to steaming and much more.

【Built-in food scale】Never have to worry about measuring cups again! Equipped with an internal high-precision food scale, Omni Cook accurately measures the ingredients as you place them in the bowl.

【Thousands of free worldwide recipes on cookNjoy】Simply connect to WIFI and enjoy unlimited access to a massive cloud recipe database, simply select your recipe and use the TOKIT Omni Cook step by step! The recipes include photos and videos.

【Smart Auto Cleaning Mode】With just the press of a button, your smart kitchen assistant activates the auto-cleaning mode and helps you clean up every time you cook. Sit back, relax, and say goodbye to extra dishes.

【Intelligent Smart Touch Screen Display】Omni Cook provides a quick and easy interactive design via an integrated 7-inch touchscreen display. Tweak and customize your favorite dishes with a press of your fingers.

【AI Cooking Guidance】Cooking Guidance System gives you preset timers, temperatures, and cooking steps so you can perfectly prepare a delicious home-cooked meal every single time.

【Fast and efficient】Integrated with a powerful 500W high-speed motor and strong, quad-blade cutting head, Omni Cook can spin at a rapid speed of 12,000 rpm.

【Mastering Temperature Control】With a precise temperature control between 95 and 356 degrees Fahrenheit (35 to 180 degrees Celsius), Omni Cook ensures the taste and quality of food while saving time for cooking.

【100% Safe Material】Made of temperature-resistant and food-grade materials, Omni Cook is 100% safe and environmentally friendly, which ensures a worry-free cooking experience.

TOKIT ONMI COOK REPLACES:

Blender

Mixer

Slow Cooker

Steamer

Scale

Sauce Machine

Low sugar rice cooker

Fermenter

Meat mincer

Kettle

Grinder

Juicer

Kneading Machine

Wok

Soybean Milk Machine

Shredder

Yogurt Machine

Whisk

Stirring Rod
️Product Name: TOKIT Omni Cook
️Model: TLLJE01ACM-1A
️Material: Stainless steel, silicone, plastic
️Rated Voltage: 220 - 240V
️Rated Frequency: 50 - 60 Hz
️Motor Rated Power: 500W
️Heat Rated Power: 1000 - 1200W
️Total Rated Power: 1500 - 1700W
️Product Dimension: 355 x 244 x 364mm
️Rated Capacity: 2.2L
️Net Weight: 8.4kg (Include host and pot)
Accessories are dishwasher safe
1 x Main Frame with mixing bowl
1 x Blade set
1 x Measuring Cup
1 x Simmering Basket
1 x Measuring spoons set
1 x Scraper
1 x Whisk